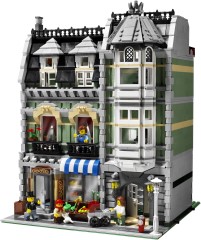 The Green Grocer set is now available for Shop At Home customers in Europe, Australia and New Zealand.
[Unfortunately our product feed is usually 2 days late, so the 'buy now' link for UK customers isn't appearing here yet. You can still click on the yellow ad. on the left of this page and buy it though -- Huw]
Commenting has ended on this article.