In The News
View all discounts | Compare Amazon prices | Hide these alerts | @BargainwatchNA

The Philippines' first recognized LUG, the Philippine LEGO Users Group (PhLUG) is having its first major event for 2015, the PhLUG BRICKXhibit. The BRICKXhibit will feature the largest LEGO public display ever done in the Philippines with over 250 baseplates of original LEGO creations from members. The display features dioramas from PHLUG's sub-interest groups like Starfleet, Urban Builders, Castle Group, Garage and Mech Only Creations. The display will also highlight collections and original builds from LUGs outside the Philippines.
During the BRICKXhibit, PhLUG will also host aBRICKadabra: The First Philippine LEGO Convention to be held at the main area of the Resorts World Manila. It will be a day-long convention featuring activities and games for AFOLs and Kids, project launches, demonstrations and talks by various builders and more. It will be on April 25, 2015, Saturday.
The BRICKXhibit will run from April 18 to May 1 at the Red Carpet Exhibit Area of the world-class Resorts World Mania, Newport City.
Round Three opens with 16 projects remaining undefeated, 32 having one loss against them, and 16 having been removed from contention all together. Some very difficult decisions to make this round.
It has been quite fascinating seeing what projects are getting the best response from the voting community. While I am not at all surprised that even very well supported "pop culture" projects have done extremely poor so far in the bracket, I will say that I did not expect all four of the offered modulars to go undefeated into Round Three.
Bricks&Blocks has just published an image of the May store calendar for USA and Canada which provides information on the promotions that will be running that month in brand stores and at shop.LEGO.com. They are:
75095 TIE Fighter will be available from May 2nd.
5002947 Admiral Yularen polybag will be free with Star Wars purchases over $75, May 2nd-4th.
30305 Spider-Man Super Jumper polybag will be free with purchases over $50, for most of the month, I believe.
In addition, the second series of Simpsons CMFs will be available, and the Kwik-E-Mart will be on general sale, having been made available to VIPs on 15th April.
Talking of April, I've not yet heard what offers will be running in Europe but in the USA I believe Ninjago 30293 Kai Drifter polybag will be free with purchases over $50. When I have more information I'll let you know.
These are the most read articles that we've posted over the last couple of weeks: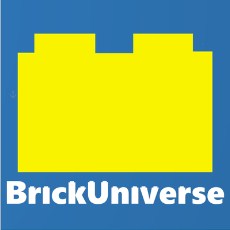 BrickUniverse 2015 in Raleigh, North Carolina kicks off this weekend. The first two exhibitor days so far have been a bit quiet but there's already some great MOCs on display, as well as some neat activities and familiar vendors set up. The public days begin tomorrow and end on Sunday, taking place from 10am to 5pm each day. It's definitely a nice convention, so if you're in the Raleigh area this weekend, come check it out! Admission is $15 per person.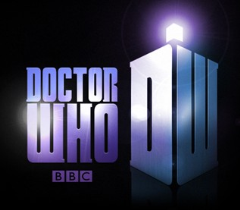 LEGO has posted a short teaser video for the new Doctor Who set, due out later this year. While the teaser doesn't really convey any information, it does give a look at the new Doctor minifigure, and is sure to help in building anticipation.
You can view the video on the LEGO website, or in the YouTube video by our friends at Groove Bricks below.

MakingStarWars.net has posted 'code names' and prices for some of the new sets due out to tie in with the new Star Wars movie - The Force Awakens. Although the information is fairly rudimentary, it should at least give you an idea on the size and contents of some of the sets.
The list is as follows:
75099 - "Lead Hero Craft"- £19.99
75100 - "Villain Craft"- £39.99
75101 - "Villain Star Craft"- £59.99
75102 - "Hero Starfighter"- £69.99
75103 - "Villain Transport"- £79.99
75104 - "Lead Villain Vehicle"- £99.99
75105 - "Hero Vehicle"- £129.99
Thanks to all those who emailed in.
View more articles »