In The News
2015 marks the release of the fifth Star Wars Advent Calendar, an annual treat that I really look forward to. Upon a brief look at the London Toy Fair in February I was very impressed with what the calendar has to offer so we will see if my optimism was well founded over the next three and a half weeks!
The first model certainly supports my initial impression. Jabba's Sail Barge is a reasonably well known vehicle and it is recreated very nicely here using just 12 pieces. All of the important details are included such as the two enormous sails and steering vanes which make use of two angled 1x1 tiles.
Moreover, a stand is provided to simulate the vessel hovering over the Dune Sea. It only consists of two elements but serves its purpose very nicely and makes the model a little easier to display. It is also worth noting that the 1x1 brick with 2 studs in reddish brown which is included here has only appeared in five sets before now, so is fairly rare.
Overall - 5.0 - I have never given full marks to a model on day one before but Jabba's Sail Barge is worthy of such an accolade. It is instantly recognisable, sturdy and fun to play with, exactly what I want from an Advent Calendar model.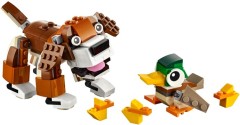 A number of 2016 sets are now available at shop.LEGO.com in North America, including City, Technic, Frozen and Creator. They haven't appeared in our product feed yet but you'll see them all on the What's New page at shop.LEGO.com: USA | Canada
What's more, the BFCM deals have been extended by a day so you can take advantage of them when buying the new sets. Grab 2016 sets and bag a Gingerbread House, today only!
View all discounts | Compare Amazon prices | Hide these alerts | @BargainwatchNA
Happy Advent everyone!
Welcome to my reviews of the LEGO Friends Advent calendar. Before I review the first model, let's take a look at the box and packaging overall. This year the box depicts an outdoor scene in contrast to last year (which focused on indoor activities), with a Christmas market type atmosphere. On the fold-down flap that forms a play surface, a frozen pond is illustrated and so I imagine that ice skating will feature over the course of the calendar.
The back of the box demonstrates how to use the box as part of the play experience and excitingly informs us that we can "unlock new surprises online on the 6th, 13th, 20th and 24th of December" so I look forward to finding out what those are!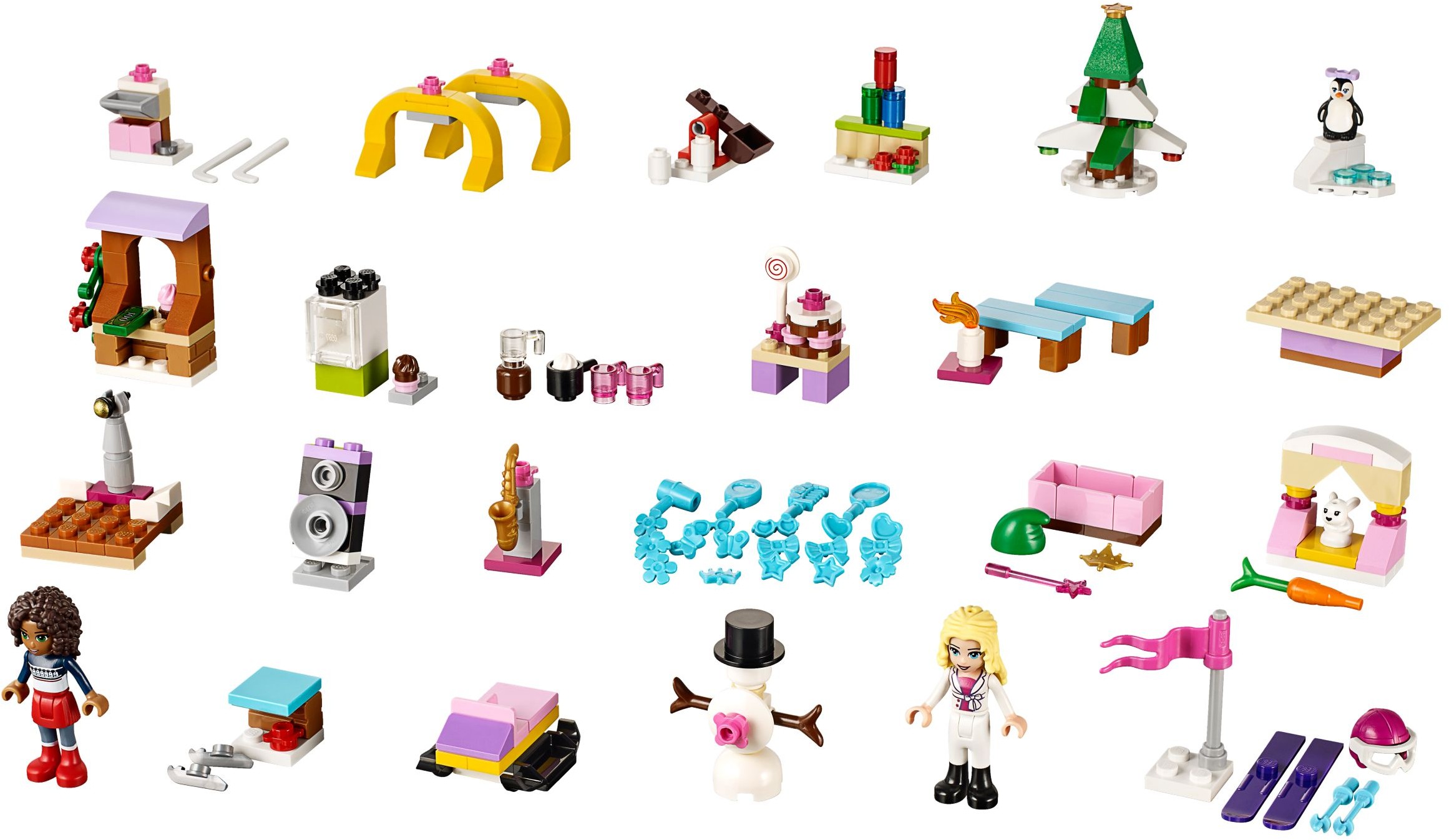 So, on to our first gift, which is a mini doll of Andrea, one of the five main characters. She has the same head and hair as always but has a really lovely Christmas jumper, dark blue with red and white pattern. She's also wearing a bright red skirt and red boots with thick grey tights.
Personally, I love getting mini dolls in a different style of clothing, as they typically tend to be in summery apparel, so this design is a hit with me.
I give today's model a score of 4.5 as having a figure means the recipient is able to start playing and telling a story straight away and also Andrea is suitably festive. A great beginning in my opinion.
It's time for our first Advent Calendar review and this year we are commencing with the City offering, 60099. City Advent Calendars have been available since 2005, far longer than either of the other modern calendars, so designers could be forgiven for struggling to come up with very much that we haven't seen before.
Day one typically yields a minifigure but behind the first door this year is a pair of remote control cars, complete with their respective controllers. Each car consists of 11 pieces and uses exactly the same selection of parts, just in different colours while the remote controllers only differ by the colour of the translucent stud, red or green which corresponds with the cars.
Both models look great and I like the use of the offset 1x2 tiles which form the rear spoilers. This is a fairly simple technique but an effective one and not one that is often employed in official sets, perhaps due to the rarity of such small scale models.
My only criticism of today's gift is that a minifigure is required to control the cars and therefore increase the playability. Presumably that issue will be resolved in the coming days. Regardless, vehicles are consistently popular with children so I expect these models will be well received.
Overall - 3.5 - The City Advent Calendar is off to a good start but without a minifigure to control these little cars the play value is lessened.
From its humble beginnings in 2008 the Architecture theme has come a long way and by all accounts has become a resounding success for LEGO, with a steady stream of models released every year which for many are the among the highlights of the company's output.
Usually we are blessed with around 3 a year with their availability spread out across the year, but in 2016 four are being released at once. What's more, three of them are quite different to that which has gone before: rather than being models of one notable building, they are miniature cityscapes featuring a handful of famous buildings from cities around the world.
In this review I'll take a look at the smallest of the three: the 212-piece 21026 Venice which builds six of the Italian city's landmarks: the Rialto bridge, St. Mark's Basilica, St. Mark's Campanile, two statues and the Bridge of Sighs.
Box and Contents
As with all Architecture sets it's packaged in a high quality box that's easily opened without destroying it.
The front shows the completed model; the back names the buildings and the dimensions of the model, which are 255mm long by 140mm high.
There's not much empty space in the 26x14cm box.
Inside are three bags of parts and a thick perfect bound 99-page manual which contains photographs of and information about the buildings in English and Italian as well as the instructions.
The Build
The base is built first and it's actually quite laborious, requiring 28 steps of instructions. The bottom two layers consists of primarily black plates and four black 'Plate 2X6X2/3 W 4 Hor. Knob' to mount tiles along the front edge.
A layer of tiles and grey plates complete the base. It accounts for probably 1/3rd of the parts in the set, certainly in terms of volume if not number. In common with all Architecture sets a printed 1x8 tile is provided for the front.
Construction of the buildings commences on the left with the Rialto Bridge. White wheel arches have been put to good use to form the body of the bridge which is topped off with white cones and cheese slopes.
Next, St. Mark's Basilica. Given the scale it's a pretty good representation of the building. The roof is constructed from sand green cheese slopes which are uncommon outside Architecture sets.
The most recognisable landmark in Venice, St. Marks Campanile, stands tall beside the basilica. The 1x2 textured bricks represent is facade effectively. The 2x2 brick at the top is printed on one face with the Lion of St. Mark. It's a shame it's not printed on all four faces.
Beside it are the statues of St. Theodore and the Winged Lion of St. Mark. A white micro-figure is used for one of them.
Finally, a very simple structure representing the Bridge of Sighs completes the cityscape.
The Completed Model
The finished cityscape is unmistakably Venice: bridges, churches and towers. The essence of the city has been captured effectively.
Here's a rear view: it's not been designed to be viewed from the back.
Here's the white micro-fig statue in more detail:
Overall
The three cityscapes take the Architecture line in a new direction, and on the basis of this set, one that I like. Perhaps the finished model is not as impressive as the more detailed larger scale buildings in the range but it's full of interesting details and ingenious use of parts to achieve them so it's still a pleasure to build and behold.
It's a set that could be perennially sold as a high quality souvenir in the city of water alongside Murano glass and Venetian masks, although, I suspect, like all LEGO sets these days, it will have a short lifespan.
I can't comment on value for money as I don't know the price but I suspect it will be higher than that of similarly sized sets, partly due to the higher quality packaging and instructions.
Finally, if like me you like to keep your Architecture sets assembled in their box you'll be pleased to see that with very little deconstruction you can do so:
It will be available from shop.LEGO.com and brand stores on 1st January.
Thank you to LEGO's CEE team for providing the set for review.
Tomorrow I will take a look at 21027 Berlin.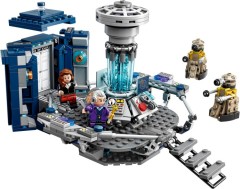 Today, at last, you can get your hands on the Ideas Doctor Who set, 21304.
As you may remember from our review, it's fantastic, one of the best sets of the year, and one that's likely to be in short supply this side of Christmas.
So, order today from shop.LEGO.com to avoid disappointment: USA | UK | Canada | Germany | France

It is the 30th of November so that can only mean we are almost ready to start cracking open our LEGO Advent Calendars! Every year we try to bring you daily reviews of the Advent Calendar gifts and that tradition will continue for the 2015 range.
LostInTranslation will be providing reviews of the Friends Advent Calendar each day and I will be publishing reviews of the City and Star Wars calendars. We are hoping to consistently publish them at about the same time every day so you can avoid spoilers if you wish. You can take a look at our planned timings after the break.
However, this year we won't just be reviewing the Advent Calendar models. We have also been able to acquire a number of 2016 sets and will therefore be publishing reviews of those over the next couple of weeks. Our first Nexo Knights review will be posted at the weekend, so stay tuned!
City - 10:00am
Friends - 1:00pm
Star Wars - 6:00pm
If you would rather not see the reviews at all, you can uncheck 'Advent Countdown' in your news preferences.
Prepare for a busy month...
View more articles »