In The News
View all discounts | Compare Amazon prices | Hide these alerts | @BargainwatchNA

A new room has now been added to Nathan Sawaya's 'The Art of the Brick' exhibition, in the Old Truman Brewery in London. Gary Davis went along to see the new exhibits on behalf of Brickset.
The new room displays 'In Pieces', a multimedia collaboration between Nathan and Australian photographer Dean West. The press release states:
"The photos in the series IN PIECES depict scenes of Americana with an added curious twist each photo features one or more LEGO sculptures hidden in plain sight. The exhibition features highly stylized photographic representations of contemporary life that incorporate exquisitely detailed LEGO objects which also appear on display. The images have been constructed by combining West's modern photography techniques and Sawaya's unique sculptures made out of LEGO. Key to the narrative and aesthetic of the photographic series, Sawaya's sculptures are much like the construction of a digital photograph. Thousands of bricks are glued together to form recognizable objects much like the assembly of pixels in a digital image. The similarities in technology not only help shape the aesthetic of In Pieces – they are key to deconstructing the composition of each tableau."
Most, if not all the photographs in the exhibition can seen on-line (For example here). The beauty of visiting 'In Pieces' is seeing Sawaya's 3D LEGO creations displayed along side West's hi-res images, in which they appear.
The combined 'In Pieces' and 'The Art of the Brick' exhibition runs until 12th April 2015. Further details and tickets available at the exhibition website.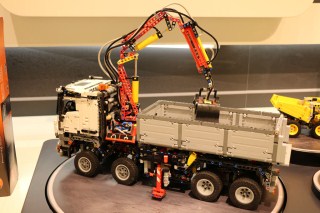 Pictures from Nuremberg are being published thick and fast now and I think it will be a job to keep up with them all. We'll try and keep this article updated with the more interesting images as we find them.
It's laughable, isn't it, that the sets were shrouded in secrecy last week in London and now they are plastered all over the internet...
This first batch were found on ukonio.de by Gizmodo:
42043 Mercedes Benz Arocs 3245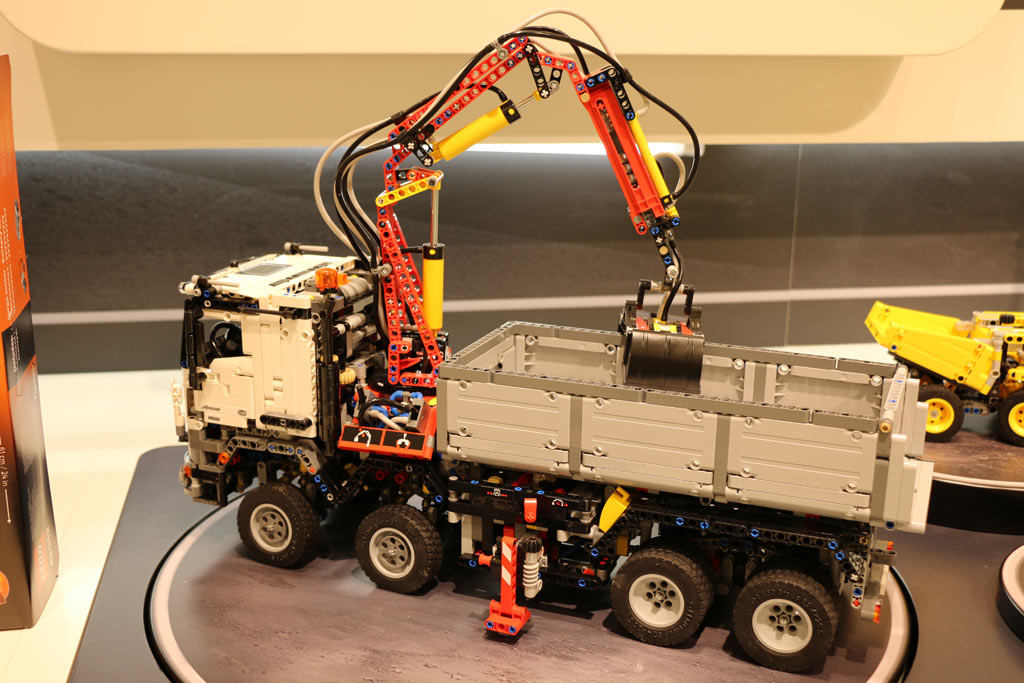 60095 Deep Sea Exploration Vessel
41101 Heartlake Grand Hotel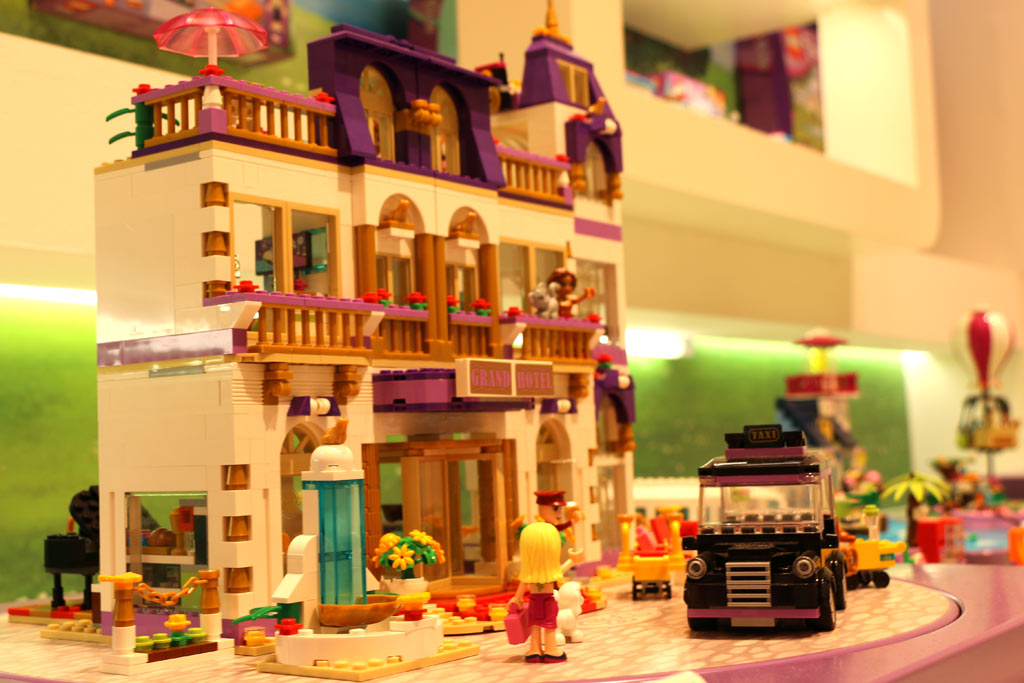 60097 City Square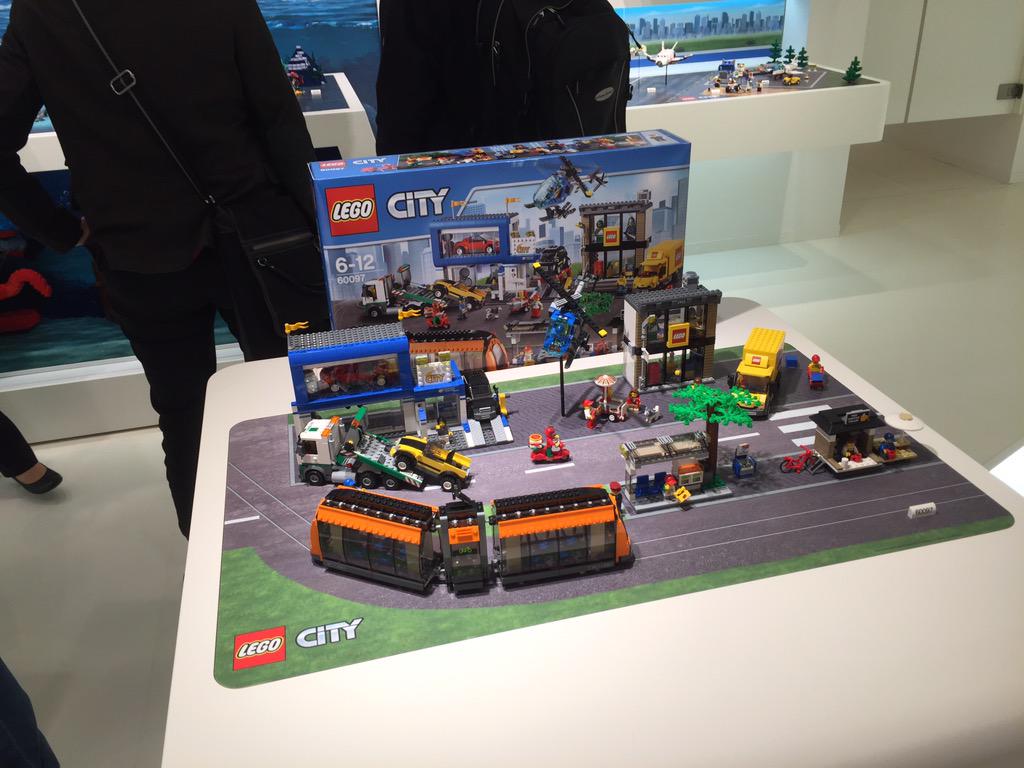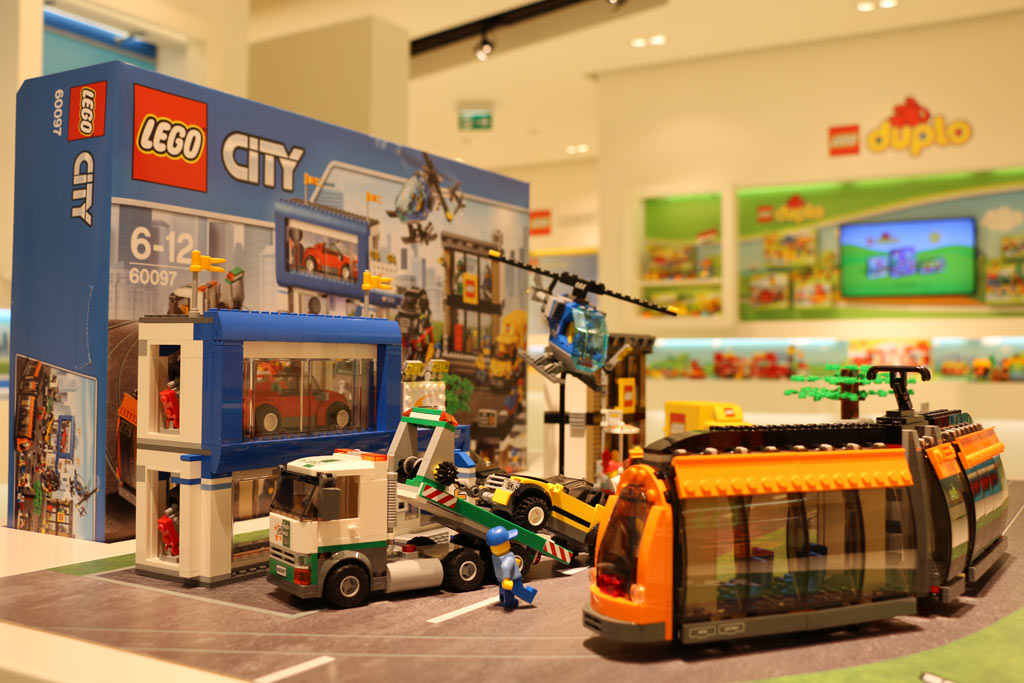 42042 Crawler Crane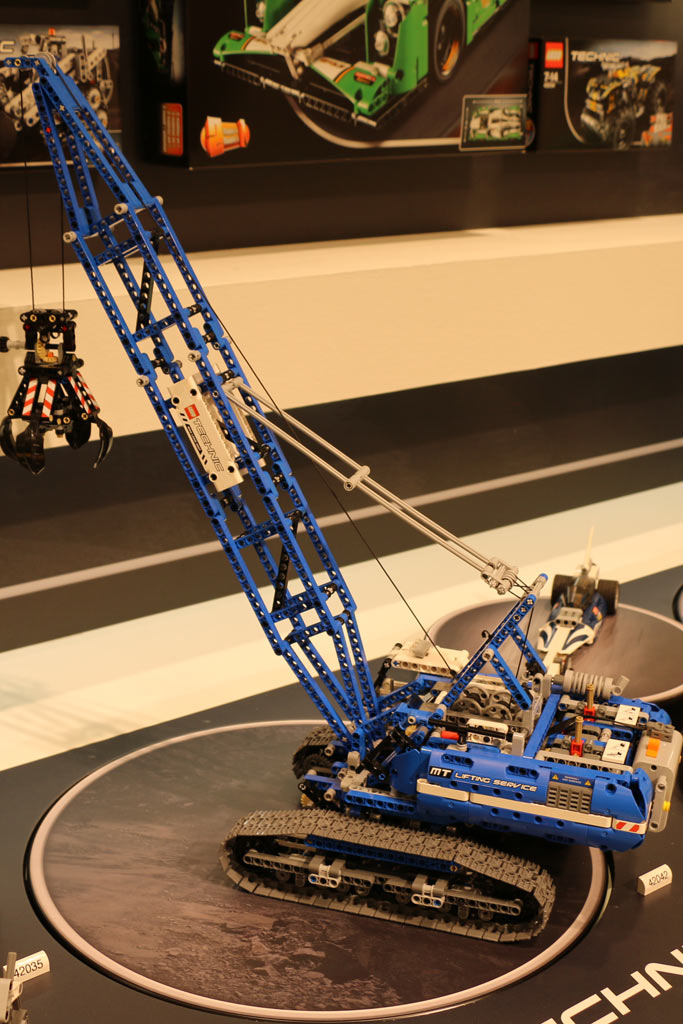 21024 Louvre and 21023 Flatiron
41106 Pop Star Tour Bus
41078 Skyra's Mysterious Sky Castle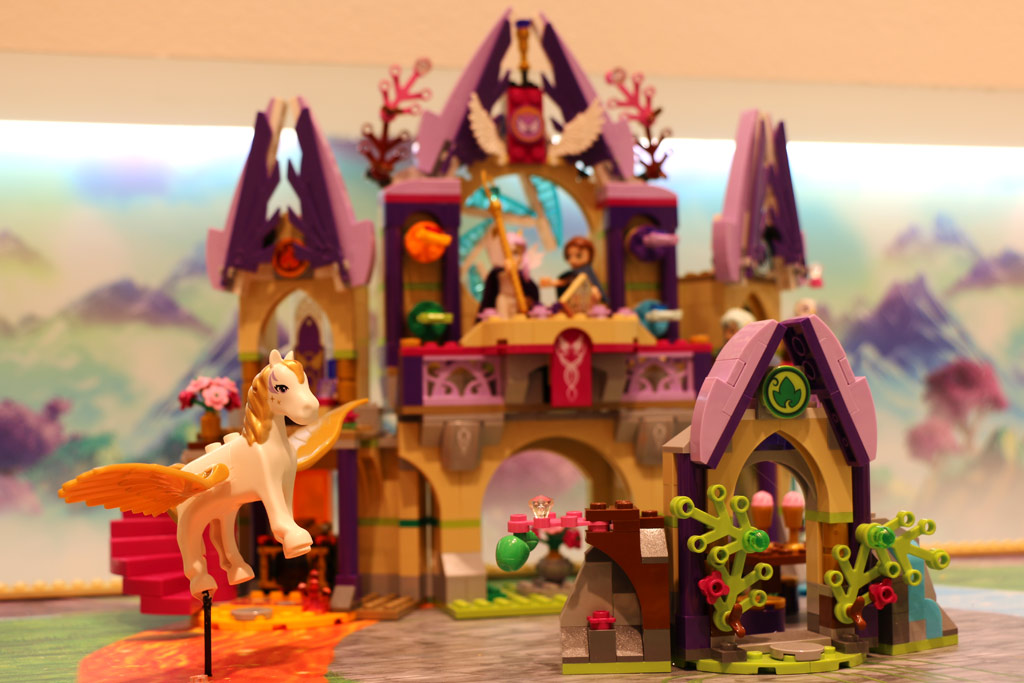 31037 Adventure Vehicles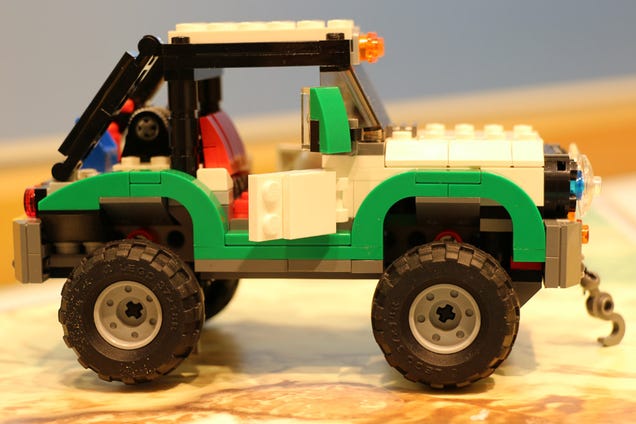 All four Minecraft sets to be released in the summer. It looks like 21122 The Nether Fortress does include the Ghast that many have been hoping for in the comments.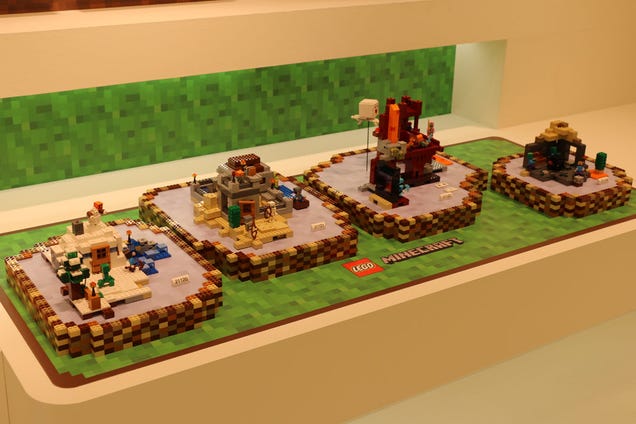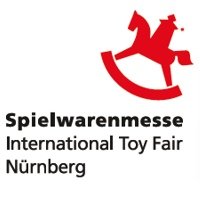 It is exactly a week since the London Toy Fair and we have our first images of some Summer 2015 sets trickling in. The fair does not start until tomorrow, but we have already seen a few photos of the new sets courtesy of Atamaii Toys as some journalists have been allowed early access.
We will be posting many images of the new sets as they appear over the next few days, but if you can't wait that long, keep updated via Atamaii Toys' Instagram page or Flickr photostream. You can see a selection of what we have already below.
A Zombie Pigman from 21122 The Nether Fortress, with a Wolf from 21121 The Desert Outpost visible just behind it:
A Blaze and Steve do battle in 21122 The Nether Fortress:
21119 The Dungeon:
42042 Crawler Crane: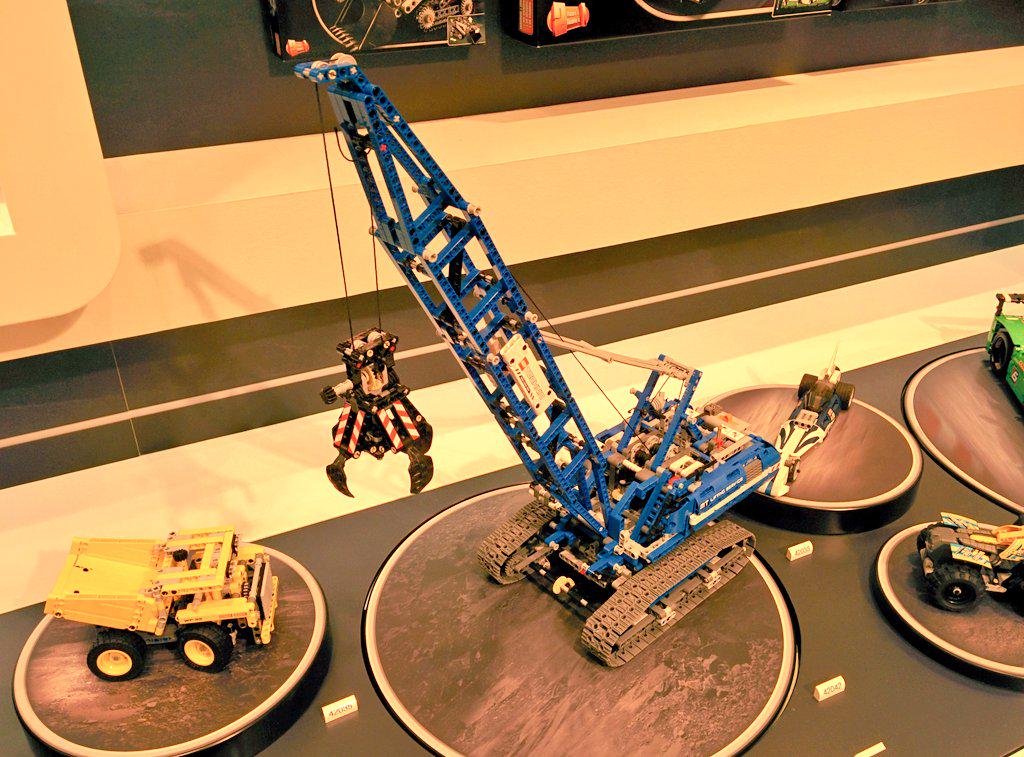 31038 Changing Seasons: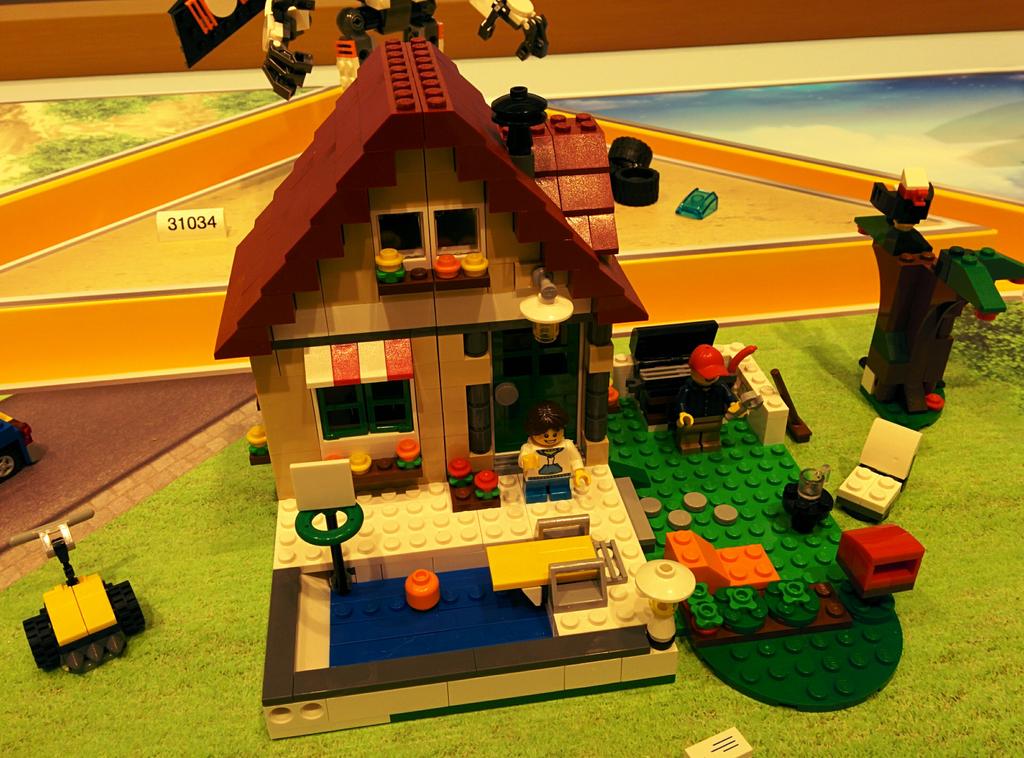 31039 Blue Power Jet:
70735 Ronin R.E.X:
70736 Attack of the Morro Dragon:
70738 Final Flight of Destiny's Bounty:
41078 Skyra's Mysterious Sky Castle:
41105 Pop Star Show Stage:
The tram from 60097 Town Square with some more elements of the set behind it: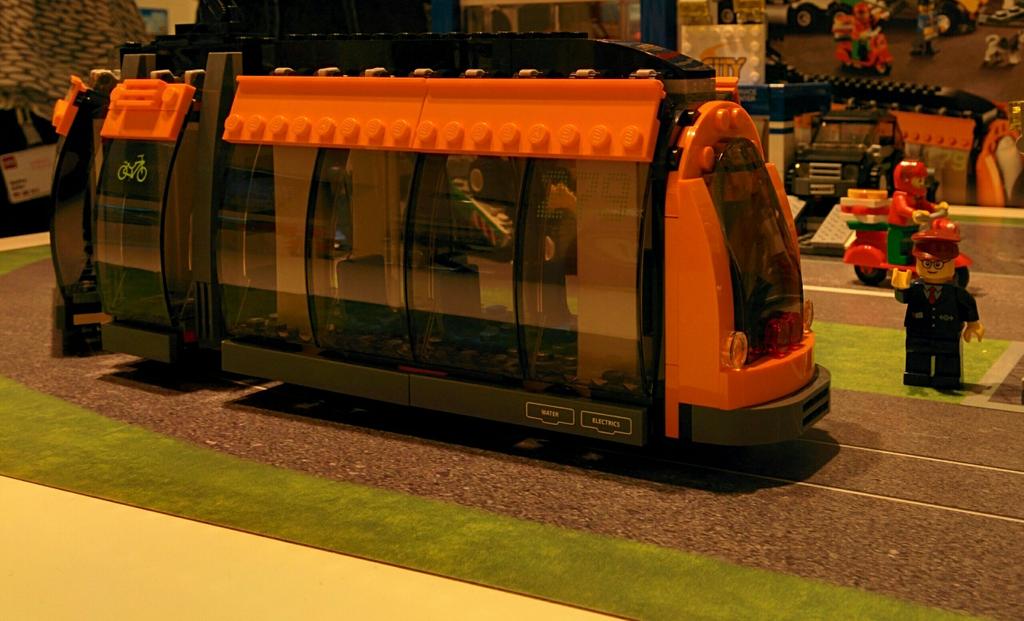 The full set on show:
60078 Utility Shuttle takes off with 60079 Training Jet Transporter in the top corner:
60080 Spaceport:
Some of the City Diving sets are on display, including 60095 Deep Sea Exploration Vessel in this image:
60093 Deep Sea Helicopter:
A few of the upcoming Mixels:
21023 Flatiron Building and the hitherto unknown 21024 Louvre. Both models look brilliant don't they?
We will post further articles when we have more images from the Nuremberg Toy Fair, which runs from Wednesday to Sunday.
News via The Brick Fan.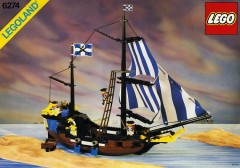 The history of Lego Pirates can be almost perfectly compared to a long running movie franchise. Its story is full of blockbusters, sequels, spinoffs, franchise killing installments and re-boots, the latest of which is going to be hitting shelves within the next couple of weeks. In honor of the latest installment in the Lego Pirates franchise which will soon be sailing onto store shelves let us briefly look back over this theme's storied and sometimes sordid history...
The Blockbuster Beginning: Wave 1 - 1989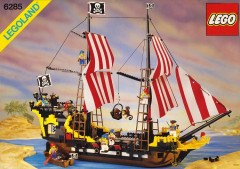 Pirates burst onto the scene at the close of the 80s and the best analogy I can come up is that it was the Ninjago of its era. Every boy I knew at the time wanted Lego Pirates. Birthday parties featured it as the theme and an invitation to play at the home of one of the few kids whose parents could afford to get them the original flagship (set 6285 Black Seas Barracuda or Dark Shark depending on which side of the Atlantic you hail from) were coveted. I can remember in vivid detail the first time I saw each of the main sets from that initial wave. It was a blockbuster beginning, like a film that surprises everyone with its success and is so profitable that you know it is going to spawn a franchise.
The success of Wave 1 was grounded on 4 hallowed sets: the previously mentioned 6285, 6276 El Dorado Fortress, 6274 Caribbean Clipper and 6270 Forbidden Island. Put another way there was a Pirate ship, a Good Guy ship, a Pirate base and a Good Guy base; a perfect system of play and a formula Lego would repeat in every subsequent wave. Sea battles, land raids, burying treasure, it was everything that a Lego theme should be, and we couldn't get enough.
The "Bigger is Better" Sequel: Wave 2 - 1991-1993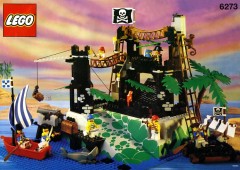 Wave 2 of pirates followed the logic of almost every movie sequel. Take everything that worked in the first film and do it bigger. Oh, that first Pirate Island was on a flat aseplate? Well then 6273 Rock Island Refuge is going to be on a 3D baseplate! What's that you say? The first Good Guy base was on a 3D baseplate? Ok then 6277 Imperial Trading Post will have that same baseplate and another 32x32 stud ocean plate to double the footprint! Fortunately, unlike in most sequels, it worked for Lego Pirates... Beautifully.
The bases were not the only sets that got bigger, the ships did too. Captain Redbeard, the infamous leader of the swashbuckling crew traded in his two masted ship for the three masted, 4 cannon ports per side, bigger in every way 6286 Skull's Eye Schooner (despite its size difference whether 6286 is better than 6285 is the biggest argument amongst hardcore Lego Pirate fans but I won't digress into those shark infested waters!). The Imperials also got a nice upgrade (and color change) with 6271 Imperial Flagship (the original– not to be confused with its much bigger more recent brother).
The Spinoff: Islanders - 1994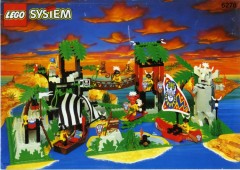 What is a filmmaker to do after a successful blockbuster and sequel? Why make a spinoff of course! And in 1994 that is exactly what Lego did with the 6 set (and sadly never rebooted, hint hint Lego!) Islander subtheme. Adding a new faction into a theme does not always work but in the case of the Islanders it really added to the franchise. Giving Redbeard another place to raid along with a Swiss Family Robinson type tree house in set 6278 Enchanted Island made the Islanders incredibly successful.
The Franchise Killing "Let's Try Something Different" Third Installment: Wave 3 - 1996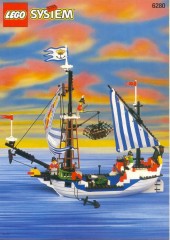 Lego didn't break from channeling their inner film executive in green lighting Wave 3 of Lego Pirates. Cost limitations meant that they couldn't just make a third round of sets bigger than the previous 2 so instead they decided to try something different: gimmicks. And it just. didn't. work.
Wave 3 saw everything get downsized. Ships, islands, piece counts, minifigure counts– all of it shrank. To make up for such shortcomings as not including wheels on the cannons for example (seriously Lego!) TLC gave us "play features". Both of the wave's ships, 6289 Red Beard Runner and (the-way-too-many-colors-eyesore) 6280 Armada Flagship had "collapsing masts" a feature which, when a pin was pulled, tilted one of the masts at about a 45 degree angle. Really!?!? This is Lego, a construction toy! If I want to simulate damage to the mast I will TAKE IT APART! The Good Guy Base was shrunk to an anemic $8 set (6244 Armada Sentry) and the Pirate Island (6281 Pirate's Perilous Pitfall) saw its piece count drop below 400 while its price tag soared to over $70 (not adjusted for inflation, over $100 in today's dollars).
I wasn't the only one who was unimpressed. So was the Lego buying public. Sales plummeted and the franchise was shelved for the next 13 years...
The Reboot: Wave 4 - 2009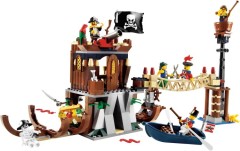 Lego resurrected the Pirates franchise in 2009 with the same 4 set foundation that made its now aged cousins so popular. And like many reboots, us die hard fans walked out of the theatre saying something along the lines of "that wasn't the complete disappointment I expected!". The Good Guy Base (6242 Soldier's Fort) and Bad Guy Base (6253 Shipwreck Hideout), though smaller than their predecessors were none the less satisfying sets. And choosing to model 6243 Brickbeard's Bounty after the original Black Seas Barracuda was brilliant on Legos part. Though, again, smaller than its predecessors, she was none the less a very handsome ship.
Then like an alternate ending on the DVD release that dramatically improves the film Lego gave us Pirate fans their greatest gift to date: 10210 Imperial Flagship. 3 Fully rigged masts, 4 middle hull sections and a gorgeous color scheme to boot, this behemoth is the largest and most detailed ship ever produced by Lego. Though she didn't keep the theme from being shelved again, 10210 set a bar that I don't know if any other ship produced by Lego will top. A true masterpiece.
The "Inspired By" Other Film: Pirates of the Caribbean - 2011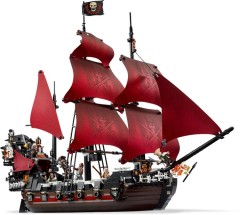 As these sets were based on the popular film series and sold under a separate branding they were none the less a Pirate based theme and, as they featured two very nice ships, tided us over to the forthcoming 5th wave. I personally consider this theme's flagship set, 4195 Queen Anne's Revenge, to be one of the most eye catching ships Lego has ever released. She does not look out of place next to 10210 which is very high praise indeed! And 4184 Black Pearl made a very satisfying opposing vessel for sea battles at a nice price point. While some of the other sets were mediocre two outstanding ships at the helm make this theme a success in my book.
The Sequel to the Reboot: Wave 5 - 2015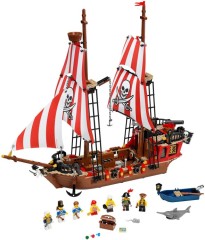 That brings us to today. While it has been 6 years since the last official installment, Pirates of the Caribbean filled in the gap so I don't know that this latest installment can truly be called a re-boot.
In any case Lego has gone back to its roots with this forthcoming round of Pirates. What has us die hard fans excited is primarily that they are bringing back the Bluecoats which have been absent since the very first wave of the theme. The Pirate Captain is also clearly modeled after the original Captain Redbeard minifigure that many of us grew up with. The only glaring issue I see with this forthcoming wave is the initial absence of a Good Guy Ship. But if history is any indication perhaps Lego has another surprise in store for us later this year...
Following the departure of Mark, a new editor is needed for Blocks magazine:
Love LEGO, love writing, love to work in a creative environment? Blocks magazine could have the perfect job for you. Blocks is looking for a new editor for its monthly, worldwide magazine.
Magazine experience would be an advantage, although not essential. But you must have a passion for LEGO and be able to write and help others write in an entertaining and informative manner. You'll also need to be able to work to tight deadlines and be very well organised.
Blocks magazine is based in Corby, UK, however working remotely for an experienced editor is possible, as this is a freelance contract. Salary dependent on experience, and is negotiable.
Contact [email protected] for more information or if you're interested. I suspect applicants will be expected to be based in the UK.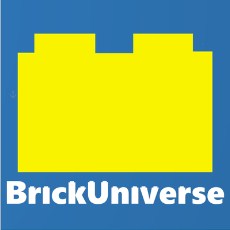 BrickUniverse is a LEGO Fan Event coming to the Raleigh Convention Center. The event will be held March 26-29, with the 28th & 29th being public days.
The 26th & 27th will be private days for four-day convention attendees.
Activities for four-day convention attendees include:
Fan Zone with creations built by LEGO builders of all ages. Four-day convention attendees can display their creations here.
BIONICLE Activities with remote control LEGO tanks and robotics.
Model Gallery presented by The Brick Show with select LEGO models and collections from The Brick Show's personal collection.
Challenge Area with different challenges and learning sessions throughout the day.
Building Zone with thousands of LEGO bricks.
Creations for Charity stand with LEGO products for sale with all proceeds going to charity. There will be a charity auction on Friday (3/27).
Two separate Market Areas with over twenty different vendors selling an array of LEGO products.
No Starch Press Reading Area with some of the best LEGO books published by No Starch Press for attendees to muse over.
Seminars including How to Sticker Your MOCs by Jacob Unterreiner and a panel on the online LEGO community lead by representatives from The Brick Show, Brickipedia, Mask of Destiny and BZPower.
Minifigure Art professional caricatures artists will be on site selling LEGO art and live minifigure caricatures.
Games that include one-hand building, speed build, and combo build.
And much more!
For more information on the four day convention, please visit the builder site. Register before March 1st to receive the attendee goody bag and save $25.
Valentine's Day is less than three weeks away so now would be a good time to snap up the first of this year's seasonal sets, 40120 Valentine's Day Dinner, before it's sold out because not only is it a great set, but it's full of rare pieces too.
Last year's five seasonal sets were cute animals designed my Mel Caddick. This year's sets are 8x8 vignettes which once again have been designed by Mel.
This set contains 114-pieces and weighs in at £8.49 / $9.99. There's not much to say about the build because the entire model can be appreciated in the next couple of pictures but it's worth pointing out the uncommon parts:
Sand blue 1x2 bricks with groove (8).
Sand green 1x2 profile bricks (7). These appear in just two other sets in very small quantities.
Cool yellow 1x2x3 inverted slopes.
Cool yellow 1x1 plates (4), other than in this set they are used only on pink Unikitty's back leg.
Dark red fez, used for lampshades.
Pink 1x1 cup-cakes.
You can see the entire inventory here.
The only thing I can find fault with is that for some unknown reason the sand green profile bricks have been overlapped and 1x1s used at the ends of the second row. Of course this makes the wall stronger, although arguably it's not necessary to make it so, but it spoils the effect of the pattern somewhat.
As this piece is like rocking horse droppings, it's not easy to replace the 1x1s with one from your spares. I certainly don't have any.
The minifigures are suitably attired for the occasion, the gent in a blue pin-striped suit and the lady in a fetching purple trouser suit. The female hair piece is uncommon in dark brown.
He should have had a proper shave, though...
Here's the completed model with the couple enjoying their cup-cakes washed down with wine. As I said when this set was first revealed, it appears to be breaking one of the LEGO guidelines for acceptability; that of 'alcohol in a present day situation'.
Also included in the set is a small gift box into which the 'one ring', first seen in Lord of the Rings sets, can fit.
The ring is somewhat large for the lady's fingers but given she doesn't actually have any, perhaps in LEGOLAND bracelets are used to signify marriage and engagement instead :-)
Overall then, it's a nice little vignette packed with some great details and rare parts which Mel seems to have gone out of her way to include. So, thank you Mel!
Grab it while you can: I see it's out of stock in the UK at shop.LEGO.com so you might need to head down to a brand store to get one if you need it before the day itself. If you are planning oin proposing using this set, do let us know!
We have already seen what the Easter vignette looks like thanks to a picture at the back of the instructions of this one and I look forward to discovering what delights Mel has in store for us in the others.
View more articles »