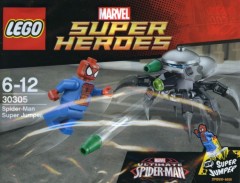 Hungarian LEGO shop Kocka.hu has listed many of this year's polybags for sale on its website including this hitherto unknown Marvel Ultimate Spider-Man one.
Although not shown in the photograph, it includes one of the new minifig 'super jumper' pieces that, apparently, are prone to getting stuck on their legs.
Thanks Gabor for the news.