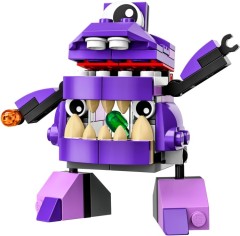 Yesterday, just after we posted an article about Mixels series five images, pictures of the bags were found on an Italian shop website and posted on the Mixels Wiki.
Then, a few hours later, another Mixels Wiki user found images of series six bags on a Portuguese shop site.
So, I've added them here for your viewing convenience: series 5 | series 6. Those of you wanting purple and lavender Mixels are in luck...
Thanks to matau2004 for the news.