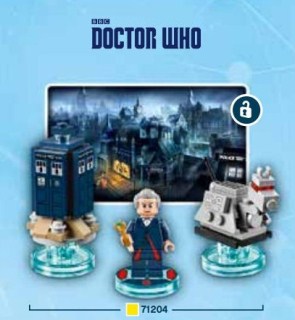 For some reason, five months ahead of its release, LEGO has published instructions for 71201: Dimensions Level Pack: Back To The Future.
The building instructions themselves consist of just one step, building the minifig and mounting it on its base. Once done, you're asked to continue building using in-game instructions.
Far more interesting than that though, are images of other packs that will be available, some of which have not yet been officially revealed, including Doctor Who, Portal 2, Jurassic World, Scooby Doo and The Simpsons.
Team Packs
Ninjago, Jurassic Park and Scooby Doo
Level Packs
Portal 2, Doctor Who, BTTF and The Simpsons
Fun Packs
18 of them!
Many thanks to Brickbuilder Bert for the news!