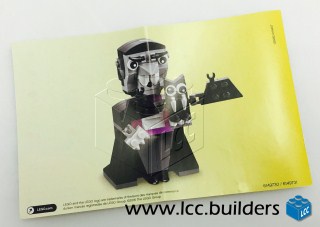 This year's Easter set, 40202, is being found in the wild now so as is often the case with seasonal sets it offers us a glimpse of the next one to be released on the back of the instructions, which this year will be a vampire and bat for Halloween (40203).
You can view a larger version of the image at lcc.builders.
Thanks to Sophie for the news.