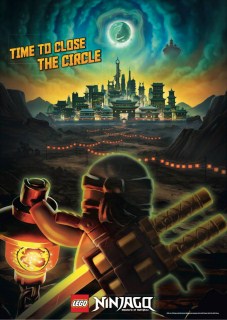 Minutes ago on social media, LEGO shared a cool poster teasing the upcoming summer set wave of Ninjago, "Rise of the Villains", and its corresponding TV show season.
Cole is the main focus, holding Sensei Yang's mysterious lantern from 70595 Ultra Stealth Raider. Should be a pretty big event about to happen!
But what about the tagline? Could this be the end of Ninjago for now; possibly until the movie in the fall of 2017? Or is it metaphorical and relating to the storyline? Maybe both? We shall see...