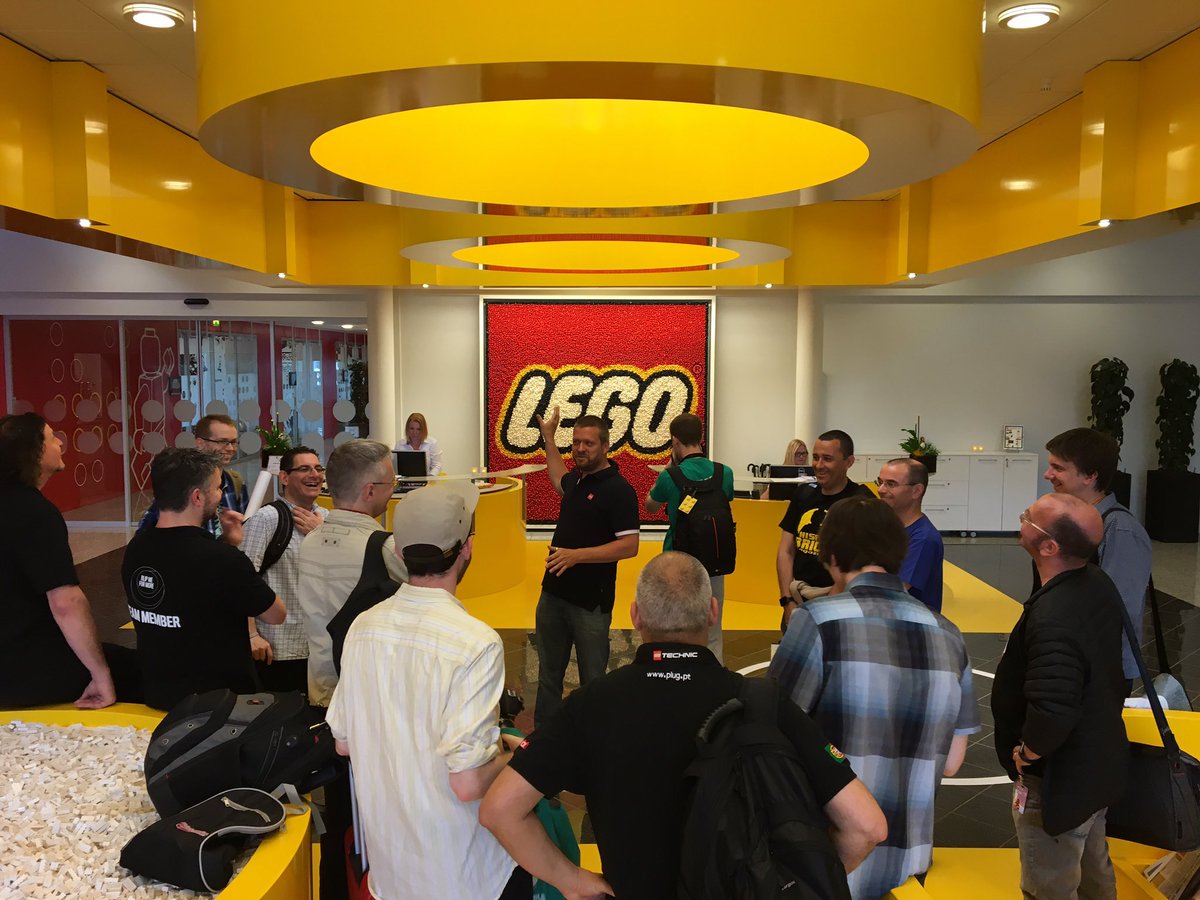 Unfortunately our review of 76057 Spider-Man: Web Warriors Ultimate Bridge Battle is not quite ready yet so instead we are going to take a trip inside LEGO headquarters where the set was designed and perhaps manufactured.
Huw is currently representing Brickset at a media event in Billund and will be posting his full report in the next couple of weeks. Today he has been exploring the Kornmarken factory and the LEGO Ideas House. Photography is not usually permitted inside the factory but representatives of several LEGO websites have been allowed to take photos to share with readers, which you will find after the break...
Kornmarken Factory
ABS granulate waiting to be used: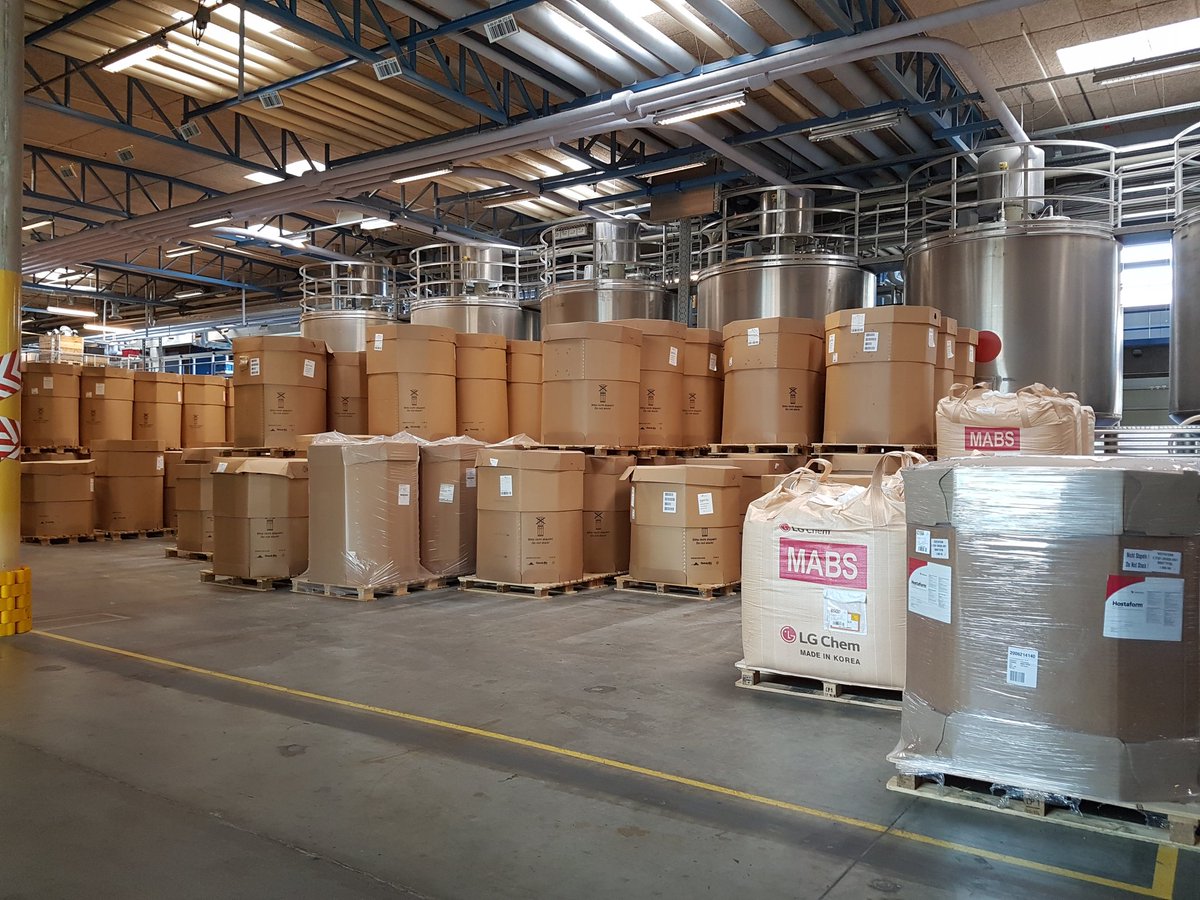 Injection moulds in a storage area:
Moulding machines on the factory floor:
A moulding machine with granulate taken in at one end (left) and LEGO pieces dispensed at the other (right):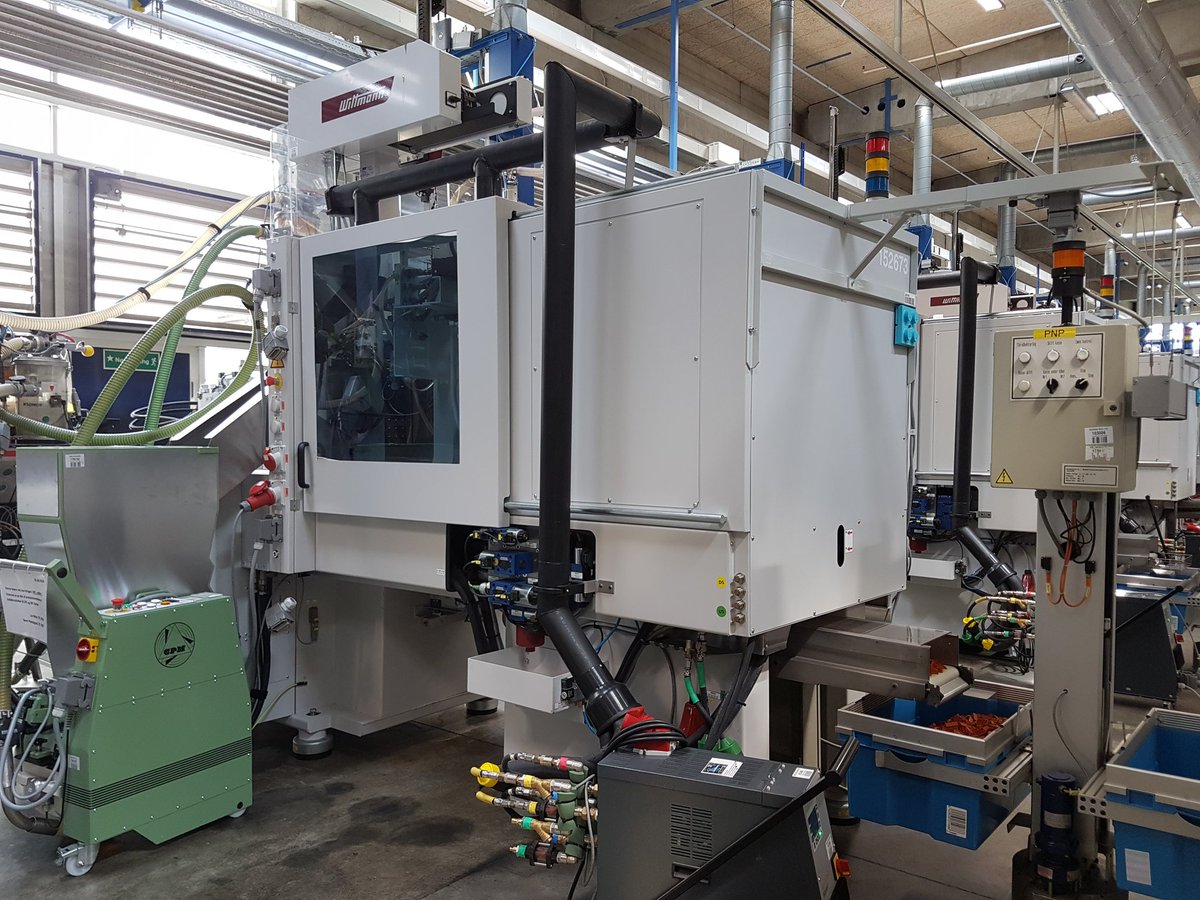 Technic bushes being dispensed from a moulding machine:
A robot collects a full box of parts to be taken away for storage:
Waste pieces which will be re-used: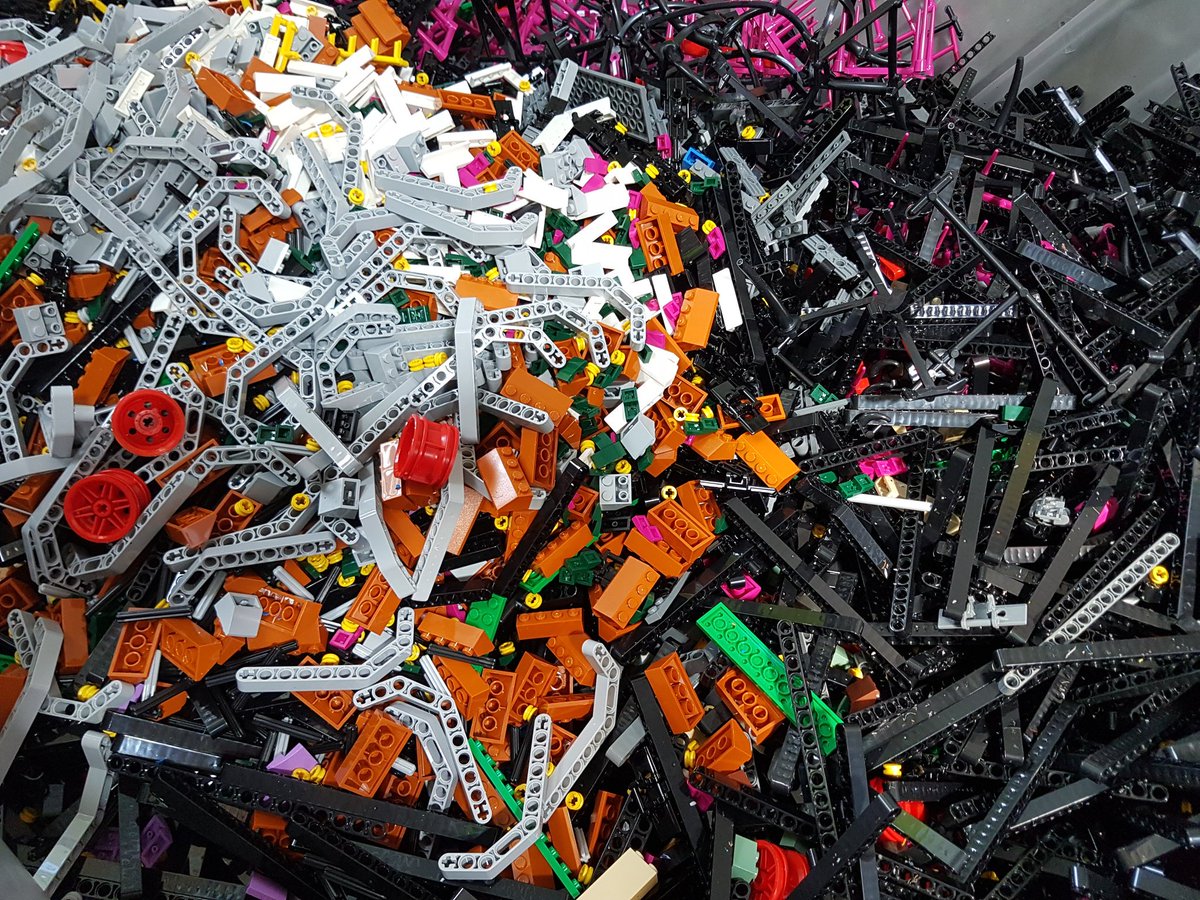 Racks of LEGO pieces in storage:
A robot delivering more pieces to be stored: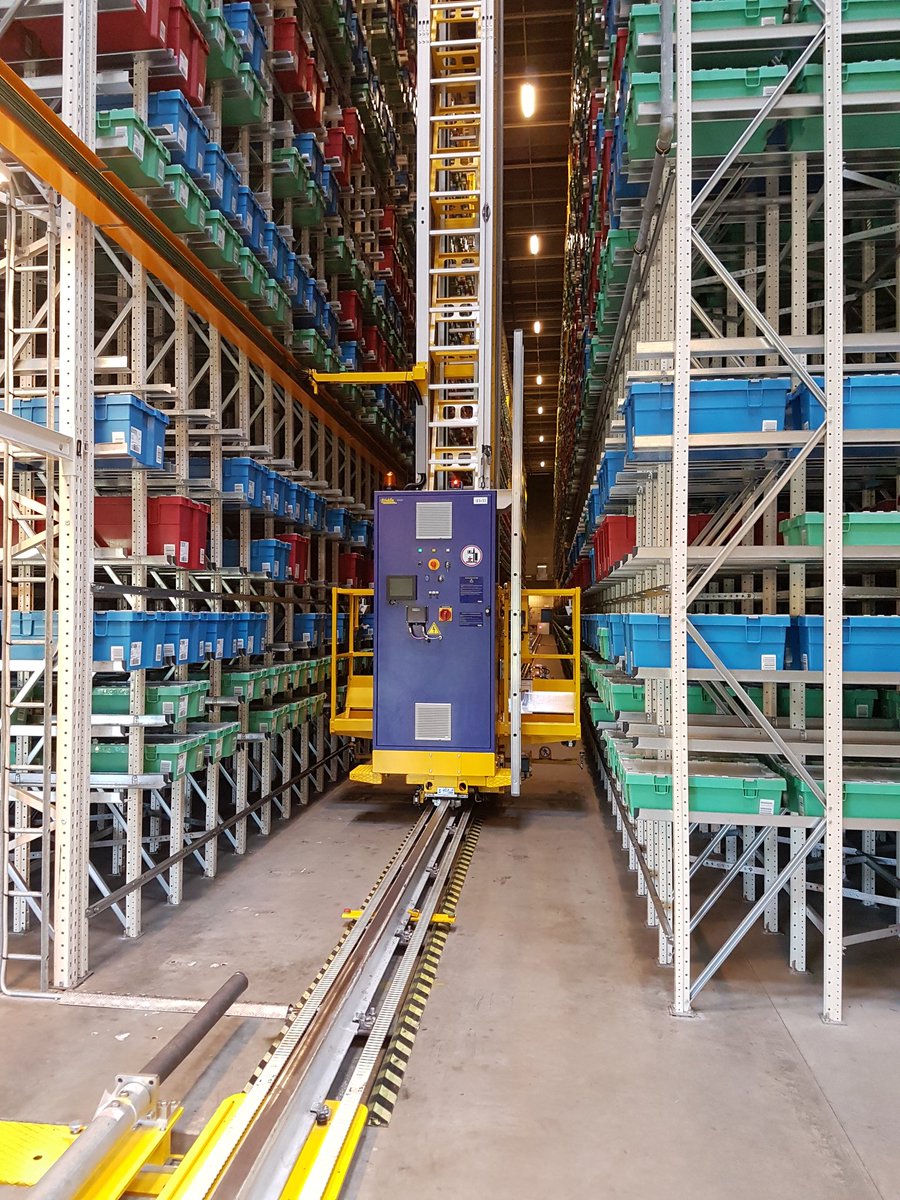 From here these pieces will be transported to factories in other countries where the sets are packed and shipped out for sale across the world.
---
LEGO Idea House
Some sets on display in the LEGO Idea House:
More recent sets are also exhibited:
James Burns from Jedi News in the vault, which contains almost every set ever made:
Tim Johnson (Caperberry) from NEW ELEMENTARY poses with some Minitalia sets from the early 1970s: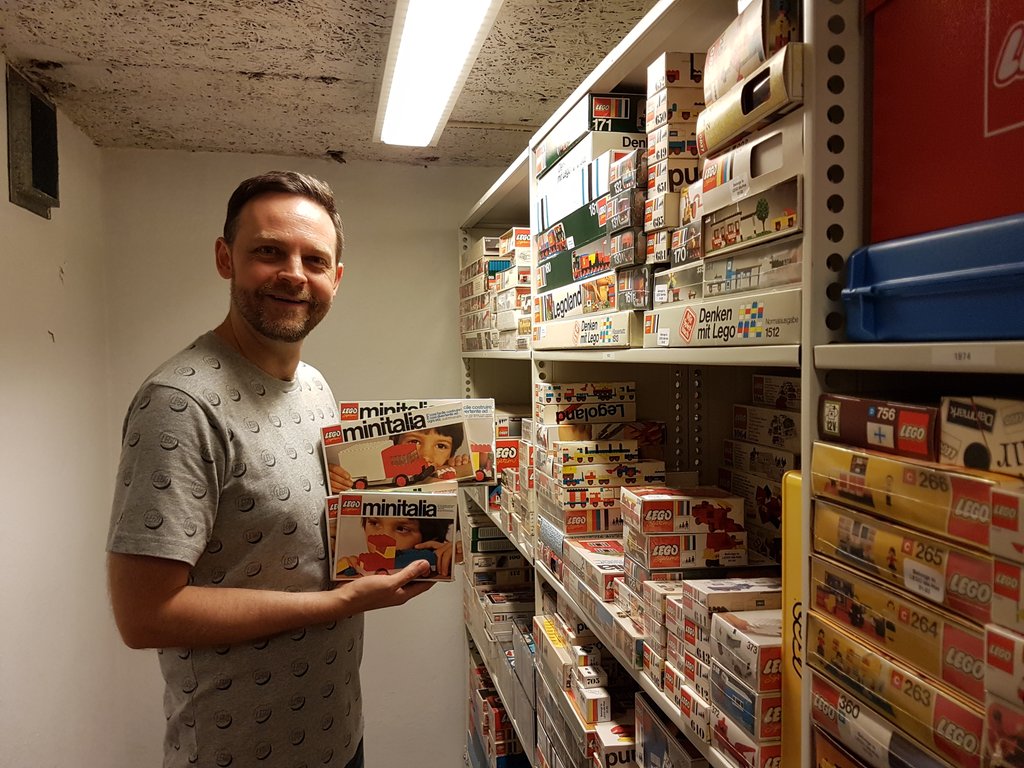 The shelves are packed with sets from all eras. Here are some from the late 1970s:
---
Huw will be able to provide much more information on his return so keep an eye on the homepage for a full report.
Also look out for our review of 76057 Spider-Man: Web Warriors Ultimate Bridge Battle which will be posted tomorrow.