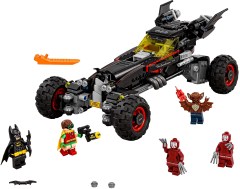 LEGO has just published images of two sets that will be released next year to tie in with The LEGO Batman Movie: The Batmobile and Joker's Notorious Lowrider.
You will find larger images of them both along with some analysis after the break...
---
70905 The Batmobile:
This set includes Batman, Robin, Man-Bat and the Kabuki Twins, a pair of Japanese assassins who were employed by The Penguin in the 2004 animated series: The Batman. Man-Bat looks to be just about identical to the minifigure which appeared in 76011 Man-Bat Attack while Batman features a new belt attachment and Robin wears a brand new hair piece which is completed with a pair of goggles. The Kabuki Twins are an odd inclusion as they have not been seen in any Batman media since the 2004 animated series but it will be interesting to see how they are used in the upcoming film.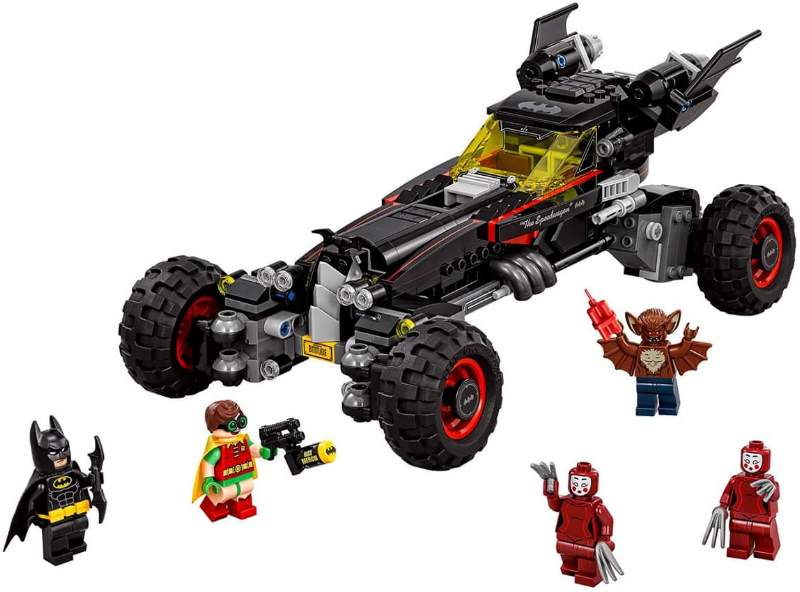 The Batmobile itself is unusual, introducing red accents alongside the traditional black colour scheme of the vehicle, but is highly detailed and is even decorated with the words "the speedwagon" beside the cockpit! I would estimate that this set might be priced at around $59.99 or £49.99.
---
70906 The Joker's Notorious Lowrider:
The Joker's Notorious Lowrider is the smaller of the two sets but is just as impressive. Three minifigures are included and they are all highly detailed, with extremely elaborate hair pieces and printing on the sides of the legs in the case of Batgirl and Harley Quinn. There looks to be some kind of suspension on the underside as a Technic mechanism is visible behind each wheel.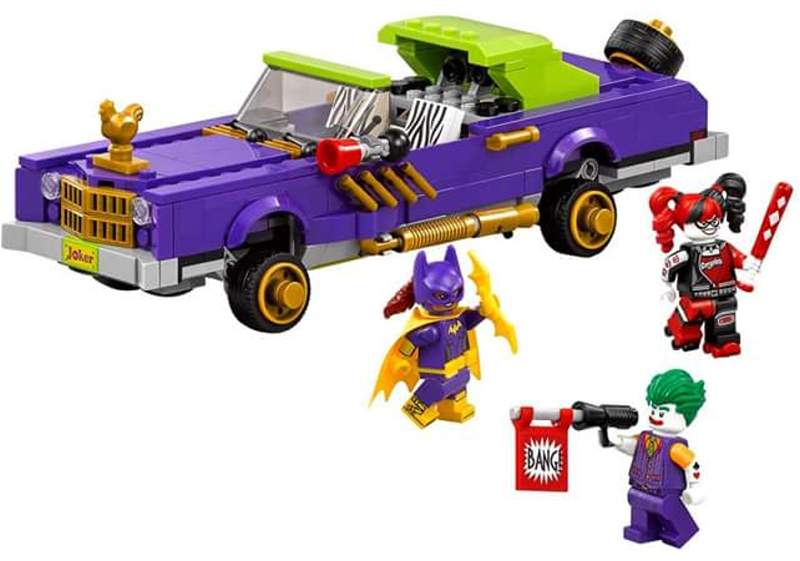 I would estimate that this set might be priced at around $49.99 or £39.99. That may seem rather expensive but the vehicle appears to be only slightly smaller than 75828 Ecto-1 & 2 so I think it might be a little more expensive than many would anticipate.
Let us know what you think of the sets in the comments below.