LEGO has published pictures of three LEGO Batman Movie sets on their official Facebook and Twitter pages today. 70905 The Batmobile and 70906 The Joker's Notorious Lowrider were revealed a couple of months ago and several more sets have yet to be shown.
You can view all the images and some information about the sets after the break...
Mr. Freeze Ice Attack
201 pieces
$19.99
Batman, Mr Freeze, Security Guard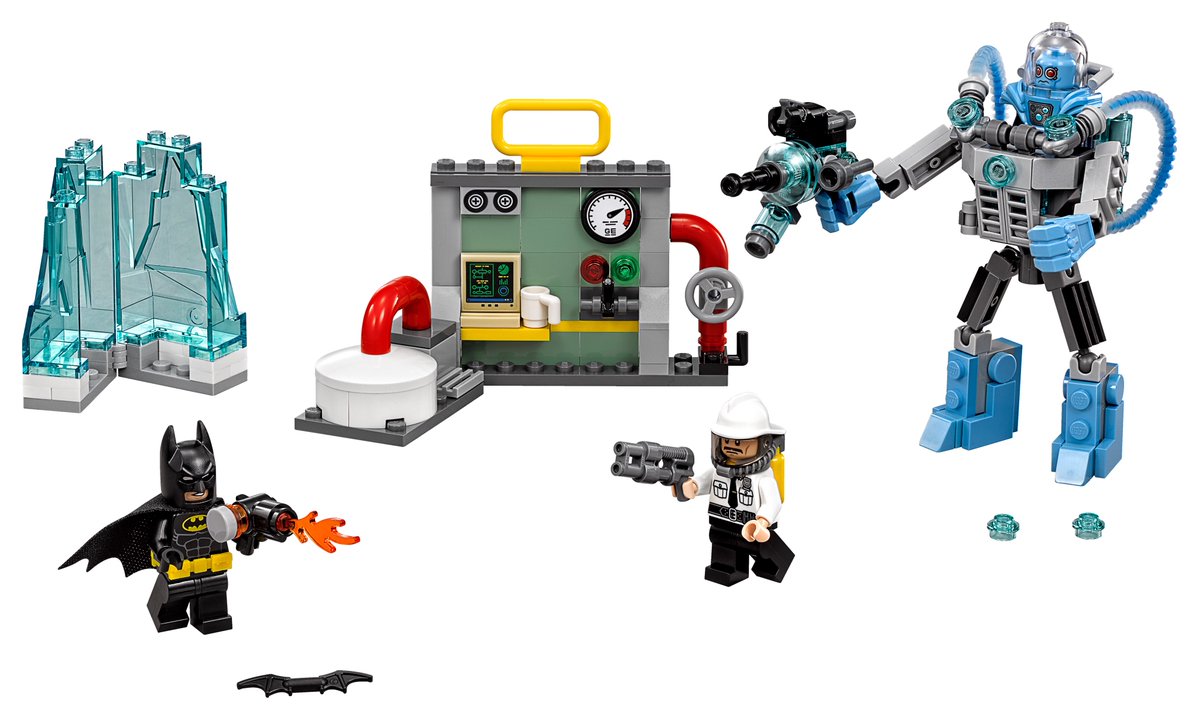 Batcave Break-in
1045 pieces
$99.99
Batman, The Bat Pack, Raging Bat, Scu-Bat, Bruce Wayne, Alfred Pennyworth, Penguin, Penguin Robot (x2)
Arkham Asylum
1628 pieces
$149.99
Exclusive to Toys R Us
Batman, Robin, Aaron Cash, Barbara Gordon, The Joker, The Riddler, Poison Ivy, Catwoman, Two-Face, Harleen Quinzel, GCPD Officer (x2)
Let us know what you think of them in the comments below.