You might have noticed some of the exciting new parts that can be found in 10255 Assembly Square in the set images.
In the designer video Jamie shows them all. There is enough to give Tim 'New Elementary' Johnson heart palpitations...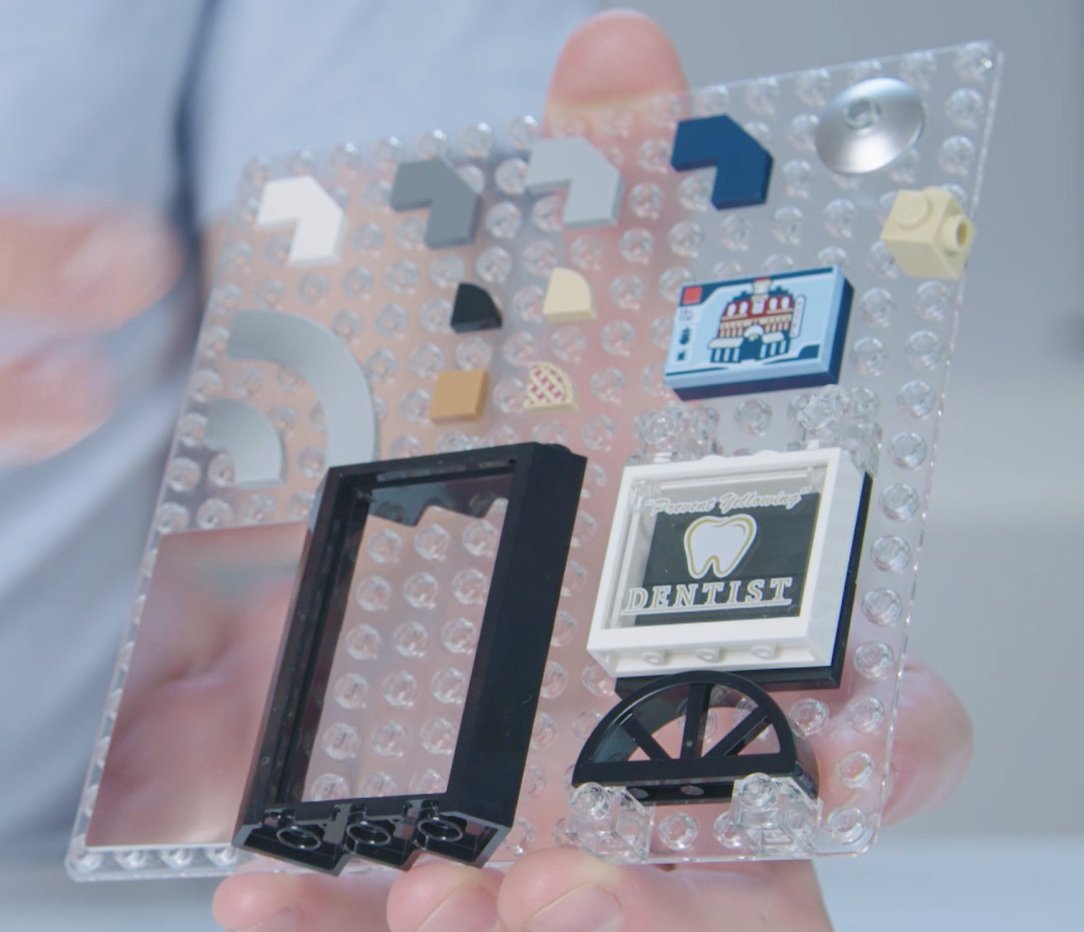 So, what do we have...
2x2 corner tiles with a cut corner in four colours. These are used to good effect for attractive tile patterns on the pavement outside the buildings.
2x2 and 4x4 'macaroni' tiles. You can see these on the tops of the three building levels.
1x1 quarter circle tiles. I think these appeared in some sets as pizza or pie slices this year but now we have plain black and tan variants.
1x1 brick with studs on two adjacent faces. This will be a 'game changer' for SNOT building techniques, I predict.
Door frame, 45 degrees. No longer will we have to mess about with hinges to mount doors in building corners
There are also some re-colours and cool printed parts including a 2x3 (yes, 2x3...) tile with Cafe Corner box design, which is a great homage to the first in the series.
Which of these are you most excited about? What uses can you see for them?