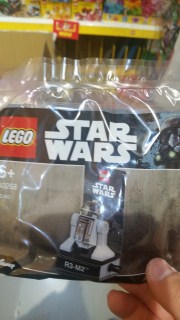 This polybag (40268) containing droid unit R3-M2 has been found in a Romanian monobrand store and is free there with purchases of Star Wars sets.
Hopefully it will become more widespread later in the year, perhaps as part of the traditional May 4th promotion.
Thanks to mitzza87 for posting it in the forum.