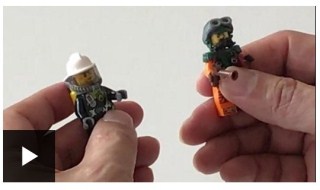 The problem of clone brands and copycat products is featured in a short BBC news video this morning.
General Manager of LEGO's Asia manufacturing Richard Wong is given two minifigs and asked which one is real LEGO and which is not.
He only gives them a cursory glance but, well, you can probably guess the outcome...
Thanks to derfliw for the news.
Sponsored content