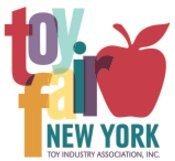 The New York toy fair starts tomorrow so we are anticipating a number of product announcements beforehand. It is likely that the Pirates of the Caribbean ship will be revealed, along with this year's 'May the Fourth' Star Wars UCS set.
If previous years are anything to go by LEGO may overlook fan media sites and instead provide initial information to some random movie, newspaper or technology website. So, when the east coast of the USA wakes up later, keep your eyes peeled!
The Brickset team won't be at the toy fair but our friends at The Brick Show and Jedi News will be and will hopefully be providing us with information throughout the day. Doors open at 7am (12pm GMT) so expect the first pictures and videos to start appearing online shortly afterwards.
It should be an exciting few days!
Sponsored content