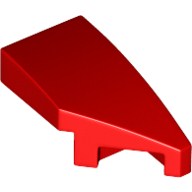 LEGO has just published instructions and inventories for the March releases on its customer services portal. Although I have not checked them all, the inventories appear to be complete and include a couple of interesting new parts which I examine after the break.
A total of 244 new elements have surfaced in the new inventories, which you can view here and here. These include a number of old elements that have been assigned a new element ID for whatever reason, dozens of minifigure and printed parts and, most interestingly, a couple of new 'System' parts and recolours of existing parts.
The curved slopes 11477 (Plate W. Bow 1X2X2/3) and 15068 (Plate W. Bow 2X2X2/3) are among my favourite parts that have been introduced recently so these new matching corner slopes are particularly welcome. They are used on Speed Champions car bonnets and come in three colours:
Design ID 29119: Right Plate 1X2, W/ Bow, 45 Deg. Cut
Element IDs: 6177507 (Bright Red), 6172411 (Bright Blue), 6181713 (black)
Design ID 29120: Left Plate 1X2, W/ Bow, 45 Deg. Cut
Element IDs: 6177505 (Bright Red), 6172414 (Bright Blue), 6181720 ( Black)
You can see in in use here on the Bugatti: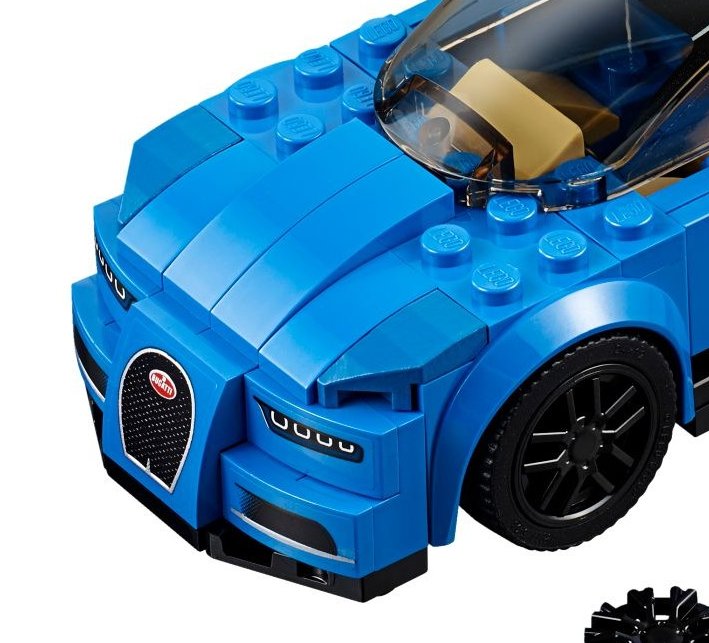 ---
DesignID: 27928 Plate 2X2, W/ Design
Element ID: 6163991 (Reddish Brown)
Nexo Knights has introduced a lot of part with a sharp 45-degree angle on them but this particular one appears in Minecraft 21130 The Nether Railway.
In the set is appears to be used as a track connector. The geometry is particularly interesting. The 45 degree angle allows two of them to be abutted at 90 degrees, as you can see in the image below, and the size of the 'nub' on the top fills the gap between the ends of the curved 'rails' and the straight sections. I look forward to examining it in closer detail.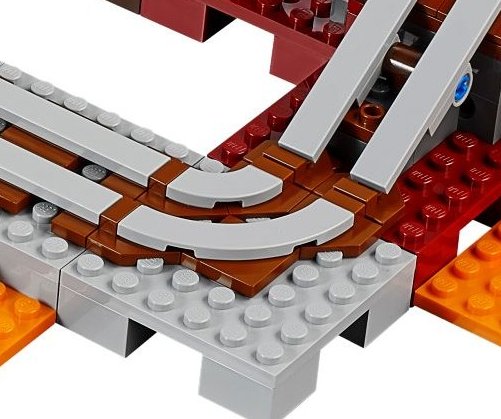 Applications for this part are not as immediately obvious as the curved slope corners but I'm sure some will find a use for them in their MOCs.
Let us know in the comments if these, or any of the recolours, excite you.
Sponsored content