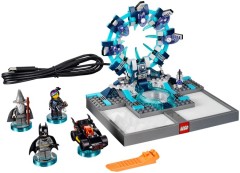 LEGO Dimensions has been running since September of 2015 and has introduced a range of unlikely characters and brands in that time. However, the future of the video game appears uncertain and Bricks to Life is reporting that it may be brought to a swift end as staff at TT Games shift their focus to new projects.
This story has received considerable attention over the last couple of days and appears to verify a similar suggestion made by the consistently well-informed Just2Good towards the end of February.
It waits to be seen whether these rumours will be borne out during the next few months and we will certainly keep you informed.
Sponsored content