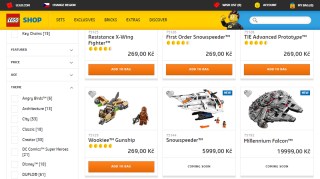 Rumours have surrounded the release of a new Ultimate Collector's Series Millennium Falcon for several months but its existence finally seems to have been confirmed today!
Czech member Dubna1 has sent us a screenshot of the LEGO Star Wars [email protected] page which shows the hitherto unknown 75192 Millennium Falcon. This was presumably revealed in error and now seems to have been taken down, leaving us with only this tiny image to pore over.
The set commands a price of 19999,00 Kc which will probably equate to around £599.99 or $699.99, making it the most expensive set ever produced. The piece count, minifigures and release date are not yet known but we will update you with more information as it emerges.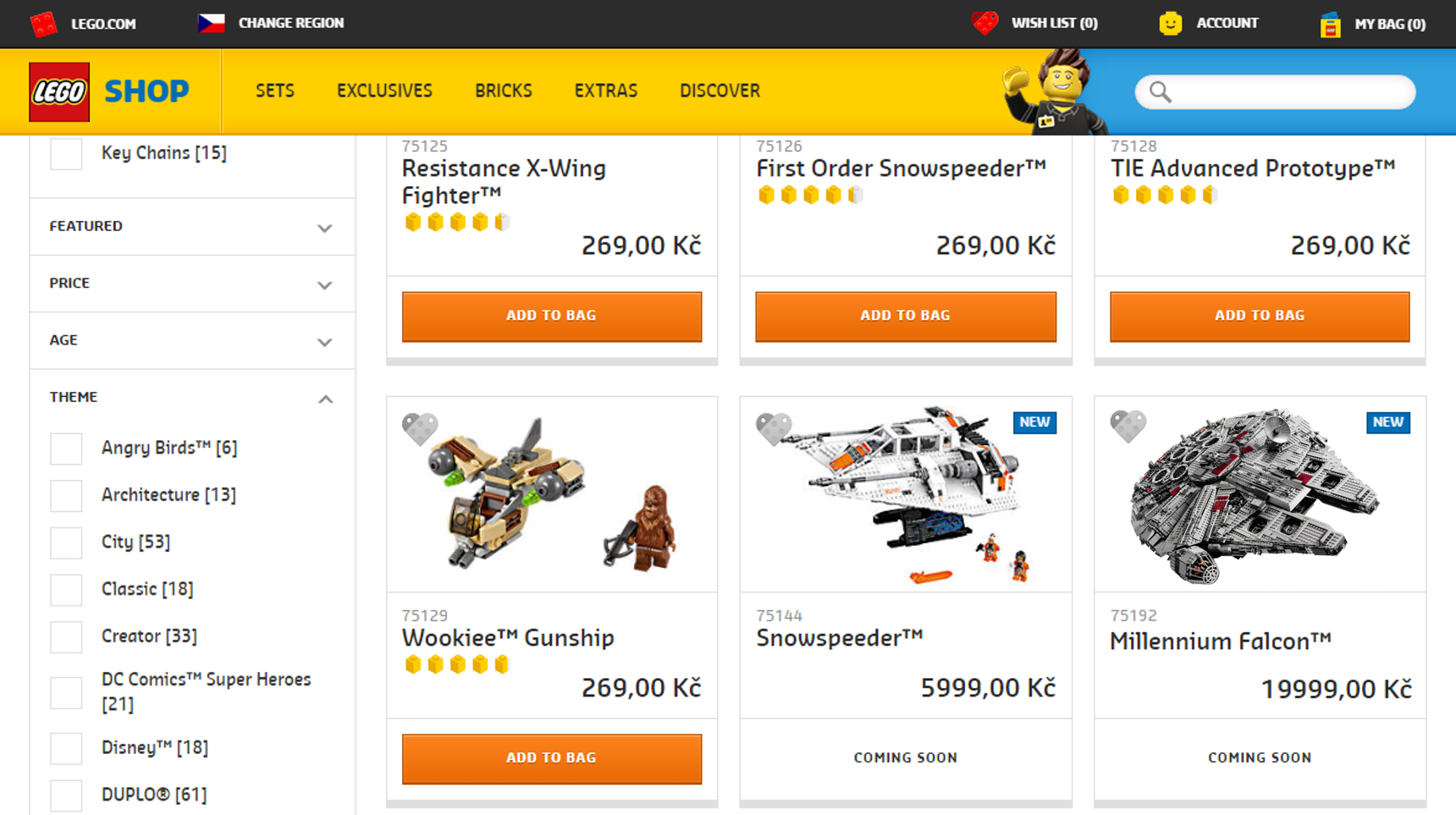 Are you excited for the set or would you have preferred to see a brand new vehicle represented at this scale? Let us know in the comments.