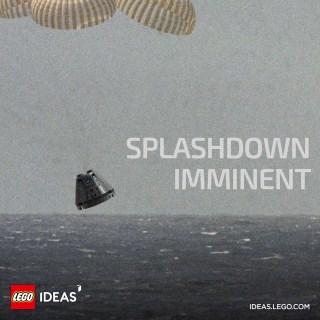 A third image of the LEGO Ideas Saturn V Rocket has been revealed on LEGO's official Facebook page. This shot shows the capsule about to land in the sea, thereby confirming that the rocket will include an accurate command module as well as the lunar module shown in an image last week.
You can view larger versions of all three images along with some brief analysis after the break...
The first image gives the impression that the model will measure approximately 110cm in height and shows off some of the building techniques used to create the cylindrical rocket stages.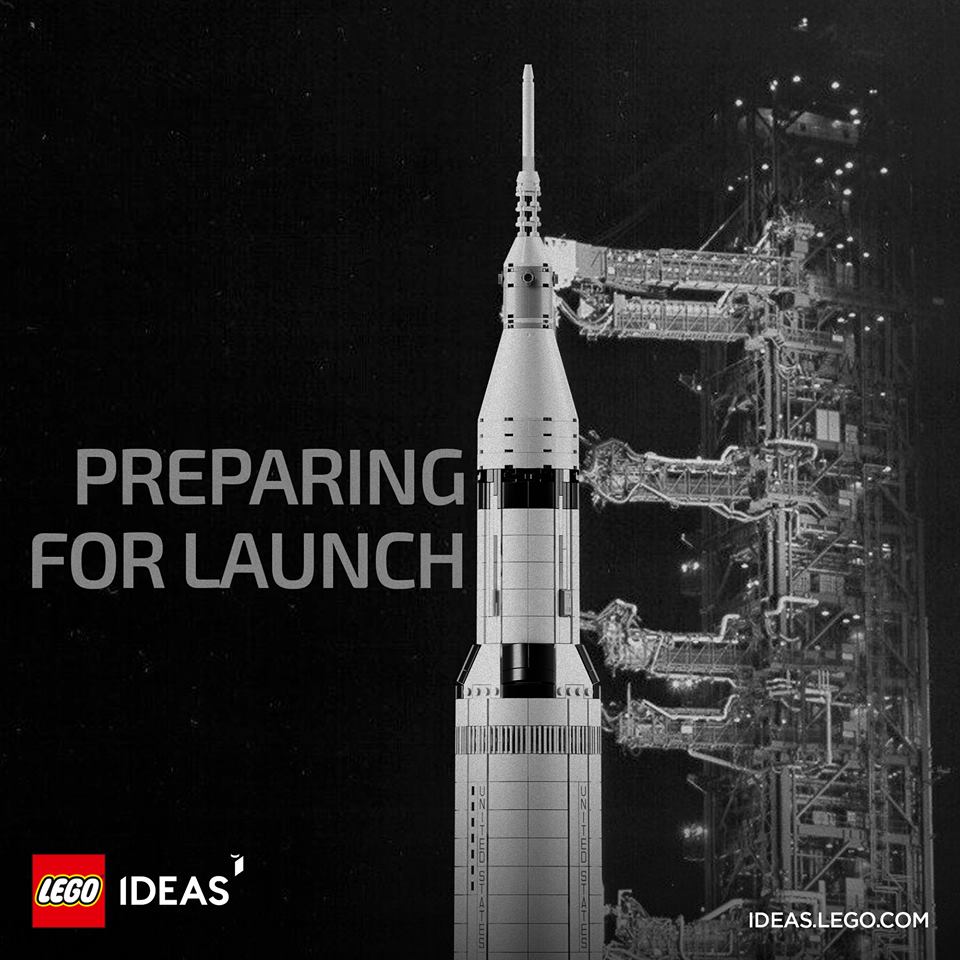 Last week's image shows a snippet of the Apollo Lunar Module as well as the shadow of a nanofigure, perhaps indicating that Neil Armstrong, Buzz Aldrin and Michael Collins will be represented at this tiny scale.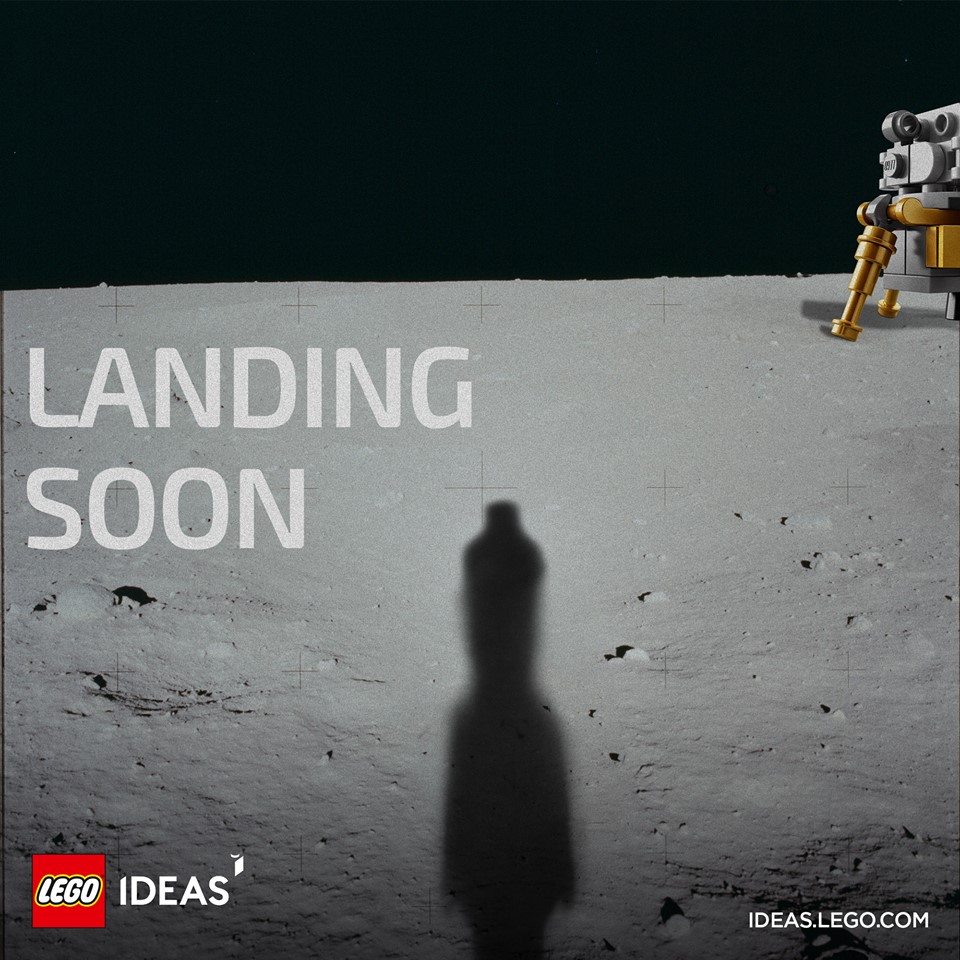 The third shot shows the space capsule moments before splashdown. It seems very likely that the service module will also be included in the set and that this section can be separated for re-entry into Earth's atmosphere, just as was the case for the real Apollo missions!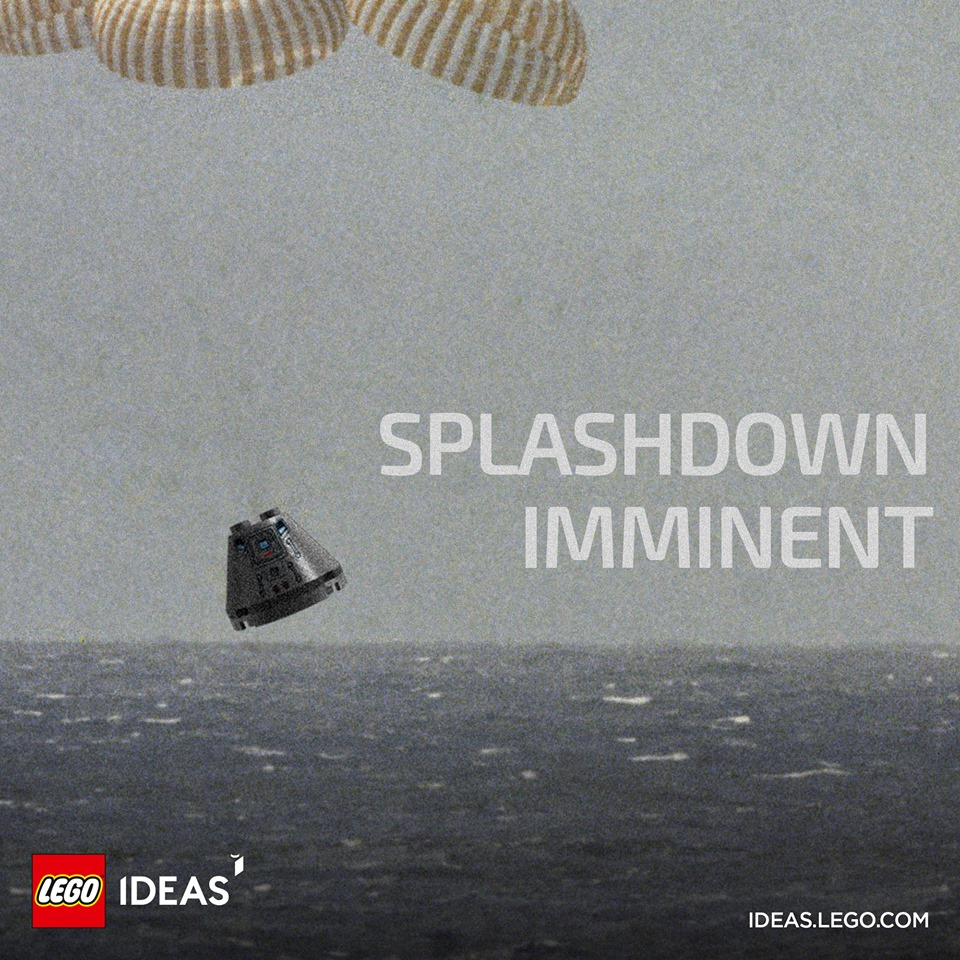 Given that a new teaser image has been revealed on Friday for each of the last three weeks I would expect that the entire set will be announced at this time next week, if not before then. I am very excited and hope you are too!
Sponsored content