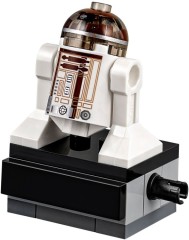 Andres over at Zusammengebaut has his hands on a German store calendar for May and has reported that 40268 R3-M2 polybag will be free with Star Wars purchases from 7th to the 31st May 2017, which is (of course!) just after May the Fourth promotions end.
Looks like we'll all be buying plenty of Star Wars sets...
Check back later today for news about the sets that'll be 40% off during the May the Fourth promotional period.
Sponsored content