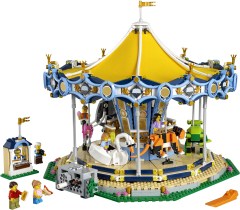 10257 Carousel is now available to VIPs at shop.LEGO.com, priced at £159.99 /179.99 €. We believe it'll also be available in north America in a week or so.
Please use these links to place your order:
UK | Germany | France. Thank you!
We're waiting for our sample to arrive; we'll publish our review as soon as we can.