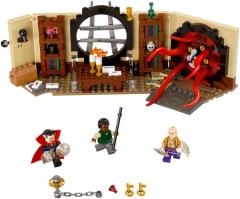 LEGO is having a clear out of old stock at shop.LEGO.com. A number of items have been reduced in the UK and Germany but not in France for some reason.
Currently there's
50% off selected key chains and other gear
40% a range of Dimensions starter and other packs
30% off last year's Nexo Knights, Ninjago, City, Angry Birds Movie and Doctor Strange's Sanctum Sanctorum.
You can view all the offers on our discounts page: UK | Germany.
Sponsored content