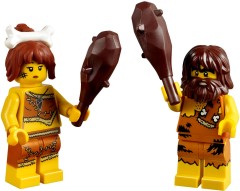 The latest minifig-in-a-cardbord-box set 5004936 Iconic Cave is currently free at shop.LEGO.com with purchases over $50 / £25 / 30€.
The set contains two caveman minifigures which are similar to collectable minifigures 8683 Caveman and 8805 Cave Woman but with new print and hairpiece colours.
Please use these links to place your orders:
USA | Canada | UK | Germany | France.
Thank you!
Sponsored content