Sponsored content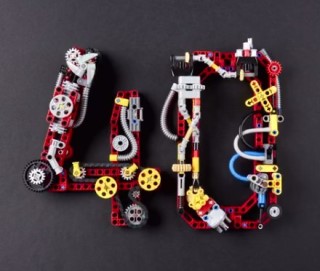 Later today LEGO is celebrating Technic's 40th anniversary by broadcasting live from the vault [1] on Facebook:
On the 40th anniversary of LEGO Technic, you'll have the unique chance to get a sneak peek into the LEGO Technic vaults. Take a trip down memory lane and look back at some of milestones that have happened during the last four decades with three special guests: Jan Ryaa, the first LEGO Technic designer, Andrew Woodman, Senior Lead Designer on LEGO Technic and Signe Wiese, Culture Mediator at LEGO Idea House.
During the event, you'll have the chance to ask questions to the guests and maybe even see your favourite (unbuilt) models right from the vault's shelves.
--
You can view and participate on the LEGO Technic Facebook page at 3pm GMT which, assuming they actually mean GMT and not current London time, will be 11am New York, 4pm London and 5pm central Europe. Otherwise it'll be an hour earlier!
[1] An underground archive in Billund housing nearly every retail LEGO set.