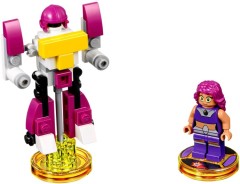 If anyone still cares, the latest and probably last wave of Dimensions packs is now available.
The five sets -- two team packs and three fun packs -- feature The Powerpuff Girls, Teen Titans and Beetlejuice, three obscure licenses for sure.
You'll find them at shop.LEGO.com: USA | Canada | UK | Germany | France.
Sponsored content