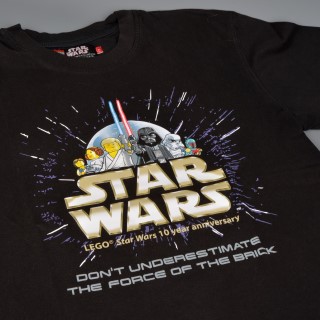 As we mentioned last week, London's Leicester Square LEGO store will be opening at midnight tomorrow for the launch of 75192 Millennium Falcon. Are you going? If so, why not dress up for the event!
LEGO would love to see you dressed as your favourite Star Wars character, or even just wearing a LEGO Star Wars T-Shirt, to create a bit of theatre around the launch.
I'm told that Melvin Odoom (presenter of the LEGO Masters TV programme) will be opening the store at midnight, so there's another reason to go along.
I'll be in London at another event in the evening but probably not at the midnight opening: the last train home won't allow it. I've dug out my eight-year-old LEGO Star Wars 10th anniversary T-Shirt specially!
Let us know in the comments if you're attending and what you'll be wearing.
Sponsored content