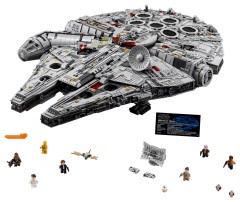 LEGO tweeted earlier that the set will go on sale in the USA and Canada at 8am EST. Now assuming they mean 'current New York time' and not EST (since you're on EDT now, right?) you'll be able to order it in a few minutes!
Whatever, it went on sale 20 minutes early in Europe so you might want to keep trying the links below until they spring into life.
USA | Canada | UK | Germany | France.
Remember, you'll need to be logged in as a VIP to be able to purchase it, so do that beforehand and 'remember me'!
Good luck!
Sponsored content