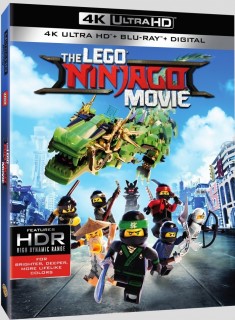 The digital and home release dates for The LEGO NINJAGO Movie have been announced for North America.
You can buy it on iTunes and other digital services starting on December 12, 2017, while the Blu-ray and DVD make their debut in stores and online on December 19th - just in time for Christmas! The international releases may vary, especially as the film is still enjoying its theatrical run in the UK.
Special editions for certain stores are yet to be announced. Check out the bonus features and more after the break.
---
All is courtesy of Blu-ray.com:
Warner Bros. Home Entertainment has officially announced that it will release on 4K Blu-ray, 3D Blu-ray, and Blu-ray director Charlie Bean's The LEGO Ninjago Movie (2017), featuring the voices of Dave Franco, Justin Theroux, Jackie Chan, Michael Peña, and Olivia Munn. The three releases will be available for purchase on December 19.
The 4K Blu-ray Combo Pack features a 4K Blu-ray disc with the theatrical version in 4K with HDR and a Blu-ray disc also featuring the theatrical version.
The Blu-ray 3D Combo Pack features the theatrical version of the film in 3D hi-definition, hi-definition and standard definition; the Blu-ray Combo Pack features the theatrical version of the film in hi-definition on Blu-ray; and the DVD features the theatrical version in standard definition. The Blu-ray 3D Combo Pack and Blu-ray Combo Pack include a digital version of the movie in HD. Fans can also own "The LEGO NINJAGO Movie" via purchase from digital retailers beginning December 12.
Synopsis: In the battle for NINJAGO City, Lloyd (Dave Franco), high school student by day and Green Ninja by night, gets thrown into the ultimate adventure with his secret ninja warrior friends! Led by the wise and wisecracking Master Wu (Jackie Chan), they must defeat evil warlord Garmadon (Justin Theroux), The Worst Guy Ever, who also happens to be Lloyd's dad. On their courageous journey, they learn to band together to unleash their inner power in an epic showdown to save the city.
The LEGO NINJAGO Movie marks the feature film directorial debut of Charlie Bean ("Tron: Uprising"). The screenplay is by Hilary Winston & Bob Logan & Paul Fisher, story by Kevin Hageman & Dan Hageman and Hilary Winston & Bob Logan & Paul Fisher, based on LEGO Construction Toys.
The LEGO NINJAGO Movie is produced by Dan Lin, Phil Lord, Christopher Miller and Roy Lee, who previously collaborated on the worldwide box-office phenomenon "The LEGO Movie," along with Maryann Garger ("Flushed Away"). Serving as executive producers are John Powers Middleton, Seth Graham.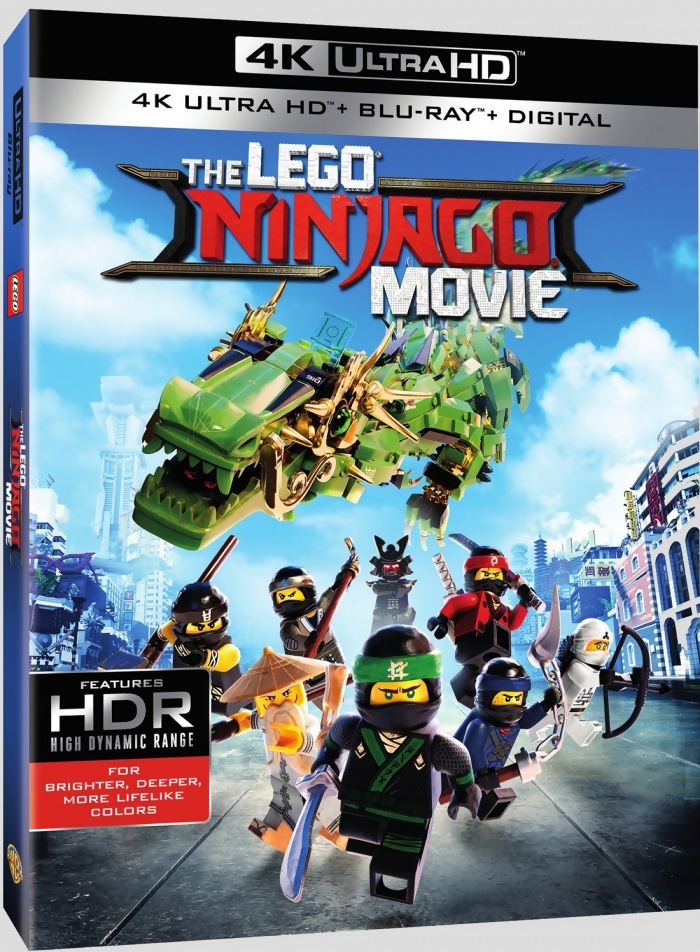 Special Features:
Team Supreme: Building NINJAGO - featurette
Rumble in the Bricks - featurette
Rebrick Contest Winners - featurette
Which Way to the Ocean – mini-movie
Zane's Stand Up Promo – mini-movie
The Master: A LEGO NINJAGO Short – mini-movie
LEGO NINJAGO TV Series Sneak Peek
Oh, Hush! & Jeff Lewis Found My Place – Music Video
Everybody Have a Ninja Day – Music Video
Rocktagon – Music Video
Warlord Ballad – Music Video
Animation Bridge Test – Deleted Scene
Baby Fight – Deleted Scene
Dock Scene – Deleted Scene
Gimme Some Outtakes!
Commentary by Director Charlie Bean and Crew
13 Promotional Videos
---
What do you think? Will you be securing a copy? Our review of the film will be coming very soon (finally, I know), so stay tuned!
Sponsored content