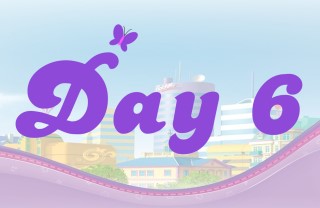 Yesterday, Stephanie greeted another animal friend, Toffee the pug, to join her and Chili for the holidays. Since there were no accessories yesterday, perhaps we'll see something behind door number 6 for Toffee to join in the holiday fun.
View image at flickr
Indeed we do, as today's surprise is a green snowboard and a simple snow slope. While it's not a complicated build, I'm happy that we have something to put together! While the snowboard may be meant for Toffee, Stephanie thought that she would fancy a turn on the snowboard.
View image at flickr
I'd show Toffee on Stephanie's sled, but until he gets thumbs that isn't going to be happening.
It's a little tricky to balance the snowboard (at least with Stephanie on it) on the slope, so I'm not sure how much play value is here. But at least today provides something for everyone to do.
Sponsored content