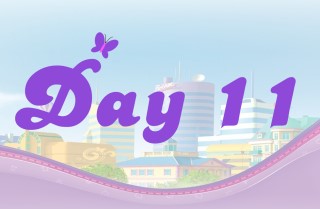 Yesterday's advent calendar build seemed to start a new direction for the calendar after several days of animals and sleds. In what direction will we go for day 11?
View image at flickr
Today it's another small build - and it's not an animal hutch. We have a kiosk with some snacks for Stephanie, including a cupcake as represented by another red flower with a pink cupcake top for the icing. Like the animal hutches, the kiosk has snow on the roof. It also has some decorations, but a star is used instead of a wreath with a red flower. Good thing, too, as there are already two red flowers in this build to decorate the kiosk's offerings.
(Red flower extras to date: 4)
Sponsored content