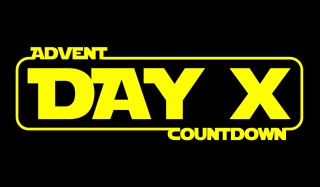 The Star Wars saga is packed with iconic planets and moons, many of which have been visited in past LEGO Advent Calendars. Jakku is one such location and I am expecting to find another gift from the planet today, following the impressive model of Rey's speeder revealed on day nine.
Unkar's Thug has only previously appeared in 75099 Rey's Speeder so is fairly rare. The dark bluish grey robe looks appropriately drab and matches the character from the movie quite well, featuring metallic silver speckles scattered across the torso and legs as well as some dark tan staining. This suits the harsh environment of Jakku and looks quite natural, with a seemingly random pattern of sand on both sides of the torso and the front of the legs.
View image at flickr
The ragged edges of the thug's jacket look marvellous too. Pearl dark grey head is a perfect choice of colour for the head and I like the intimidating appearance of the goggles and breathing mask beneath the hood. A pearl gold crowbar completes the figure, just as in 75099 Rey's Speeder. This is only available in seven other sets and may prove useful for your own models, as might the entire figure which would suit almost any Star Wars display.
View image at flickr
Overall - 4.0 - This is a great minifigure but the character is relatively minor and offers very little army building potential, limiting its appeal from my point of view. However, it is an excellent offering if you missed out on 75099 Rey's Speeder.
Sponsored content