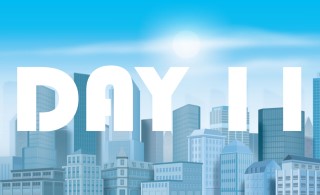 We have spent the last couple of days indoors, eating freshly baked cookies and playing with toys, but today we are venturing back outside into the snow, befitting the weather conditions across much of the UK at the moment...
Snowmen are a constant presence in LEGO City Advent Calendars and their design seems to change very frequently. This version features a flame yellowish orange scarf, represented by a tooth piece, as well as a black lump of coal on the chest and reddish brown cones for arms. It looks reasonable in my opinion, including many of the accessories one would expect to find on any snowman.
View image at flickr
However, I prefer reddish brown carrot tops to depict the arms as I think they look more like the twigs often used on a traditional snowman. It also looks a little bit strange without a hat in my opinion so I would suggest adding some headwear. Nevertheless, I am satisfied with today's gift and it is certainly suited to an Advent Calendar.
Overall - 3.5 - This is a good rendition of a snowman but I think there is room for a couple of potential improvements.
Sponsored content