We have reached the final day of 2017 and with that comes the second of the annual Brickset awards, concerning our favourite themes.
LEGO products have been divided across 33 themes this year, including established ranges of over 50 sets such as City and Star Wars as well as much smaller themes like Boost, which included only one item! Find out which themes we chose as our favourites and let us know what you would have selected after the break...
---
CapnRex101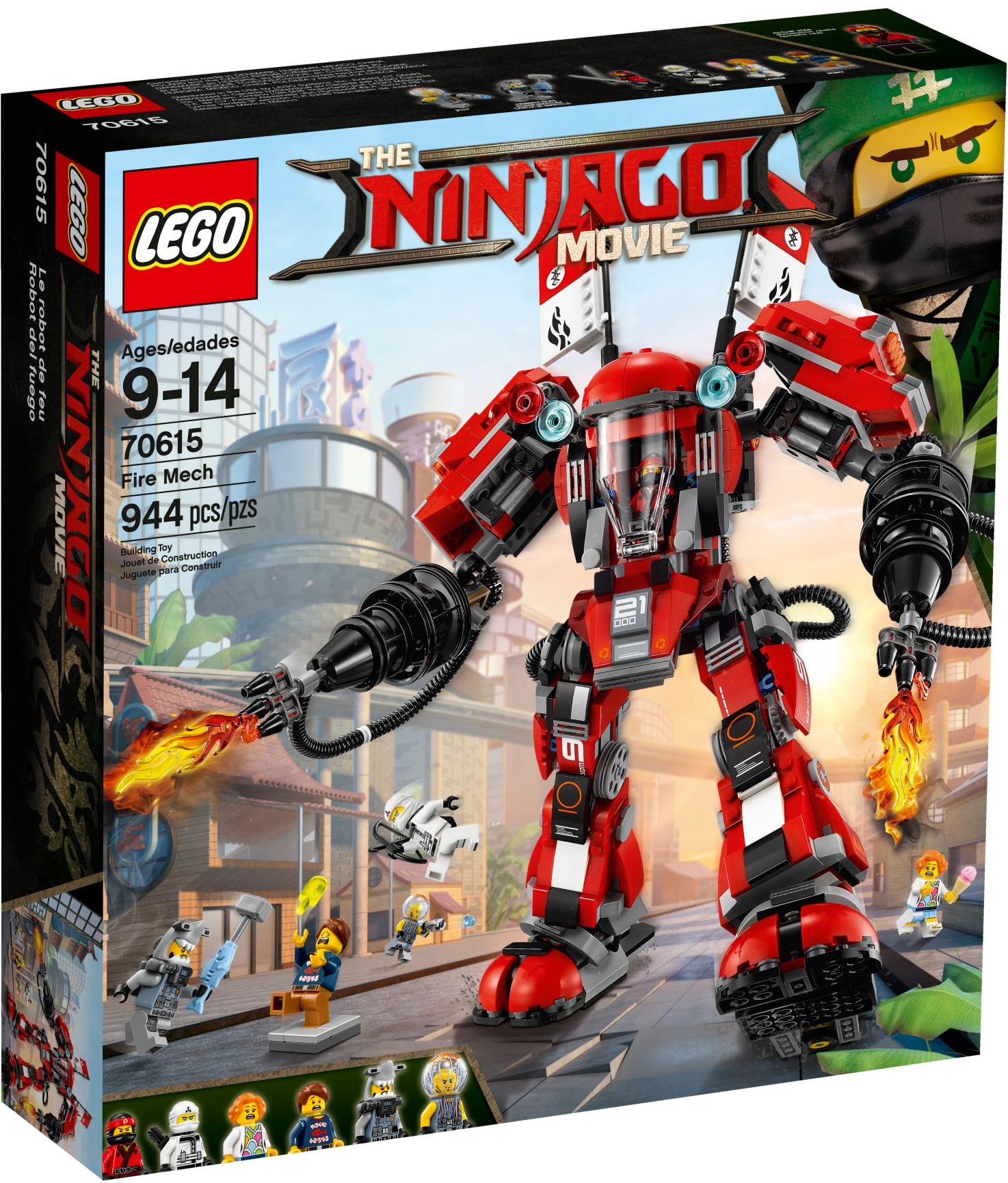 Star Wars, City and The LEGO Batman Movie have been excellent during 2017, offering some truly magnificent sets and few disappointing ones. I have enjoyed The LEGO Batman Movie range in particular, due primarily to my love for the Batman universe and some of its obscure characters.
However, it is impossible to overlook The LEGO NINJAGO Movie. The theme includes an incredible selection of imaginative models spread across almost every price point, from a few tiny polybags right up to 70620 NINJAGO City, the fifth largest set ever released! An exceptional standard is maintained across the entire range and many of the sets are ideally suited to play or display so appeal to both adults and children in equal measure.
I have high expectations that other themes will take inspiration from The LEGO NINJAGO Movie in years to come. It serves as an excellent example of what LEGO should be aspiring to achieve with every wave of new sets in my view.
---
MeganL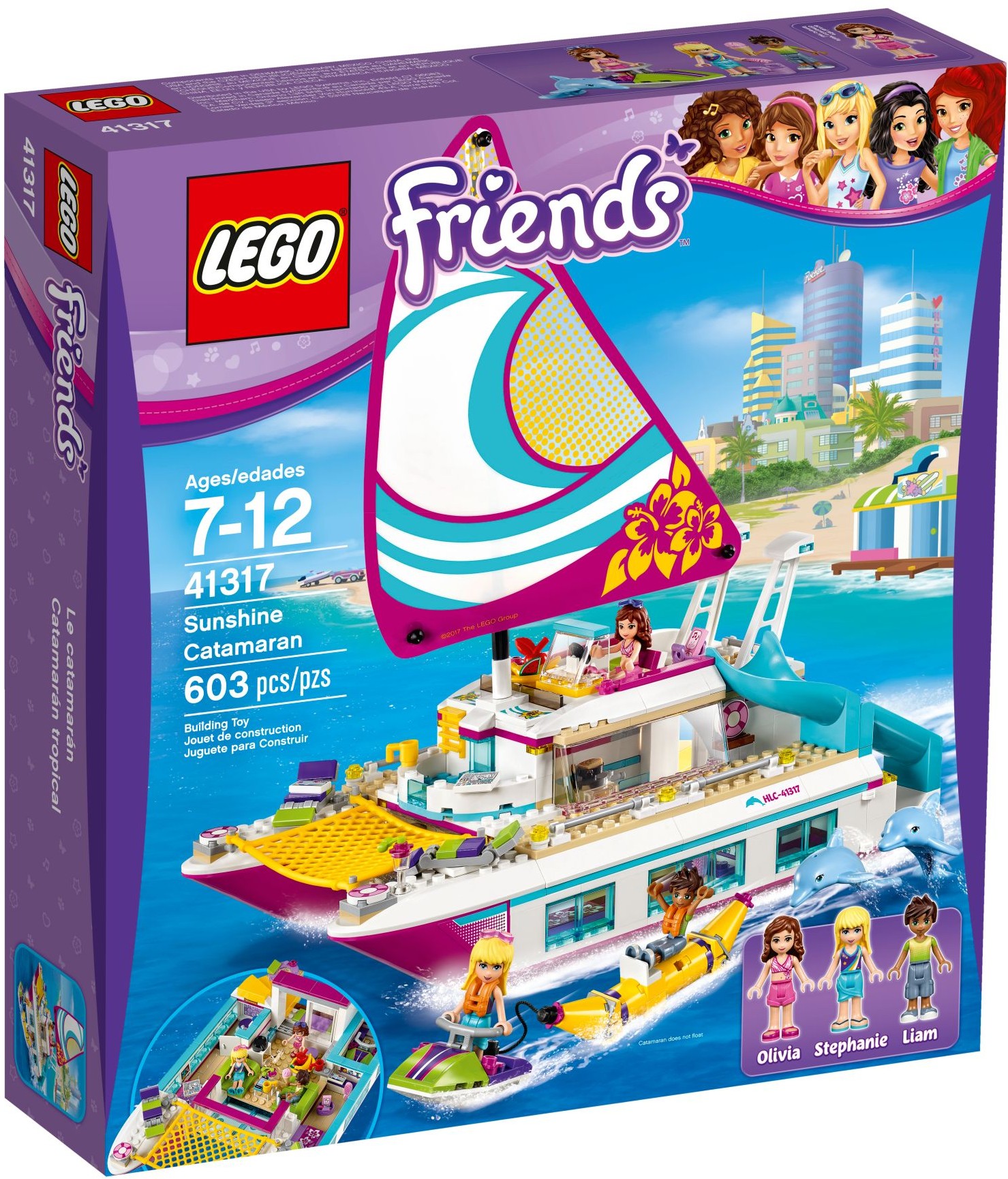 Elves has had a very strong year and I have enjoyed all of the sets in that theme. I'm sure at least one of my colleagues will choose NINJAGO and deservedly so - I've bought two large sets from that theme this year and I don't buy NINJAGO! The quality of those sets have been excellent. However, Friends quietly put together a very strong year that in aggregate I feel is worthy of mention.
The year started strong with sets like 41312 Heartlake Sports Center, continued with good sets like 41314 Stephanie's House and the excellent 41317 Sunshine Catamaran. We finally got a LEGO Hospital in 41318 Heartlake Hospital that included some fantastic detailed builds. The year finished in a fresh new direction with the Snow Resort subtheme, notably 41324 Snow Resort Ski Lift and 41319 Snow Resort Hot Chocolate Van. Even with the character reboots, I'm interested to see where the Friends will go in 2018.
---
FlagsNZ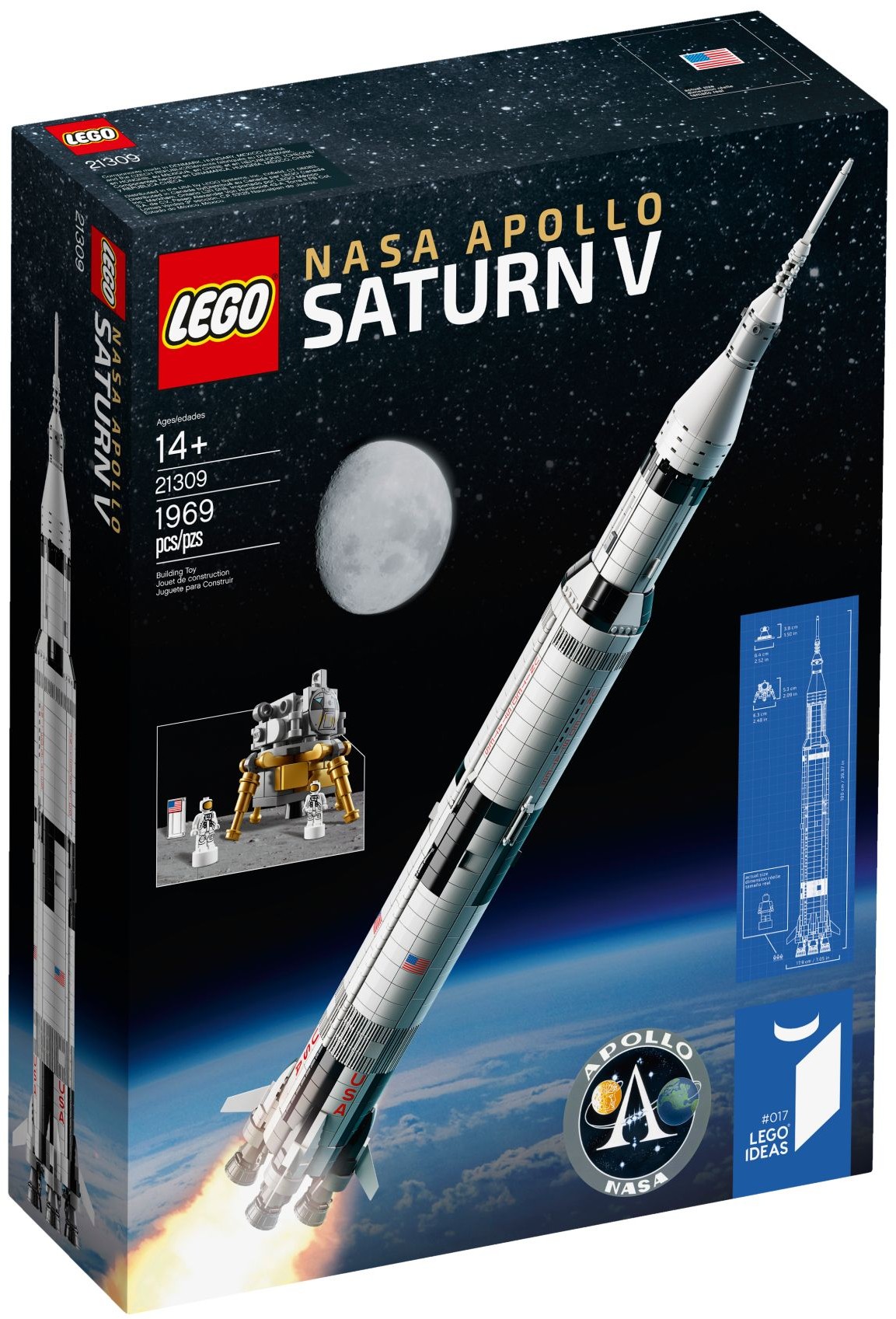 The LEGO Ideas theme came-of-age in 2017. Two Ideas sets in particular have been extremely popular and have quickly sold out worldwide: 21309 NASA Apollo Saturn V and 21310 Old Fishing Store. These two sets have redefined the approved part count and price-per-part for the Ideas theme. As a result, they make it easy for future large Ideas projects to be considered, even if they are in the higher part bracket.
The latest Ideas sets for 2017 is also worthy of mention: 21312 Women of NASA has exceeded most people's expectations and offers a comparatively cheap set with three well designed vignettes of influential women in the NASA space program.
I am looking forward to seeing official images of 21313 Ship in a Bottle.
---
TheBrickPal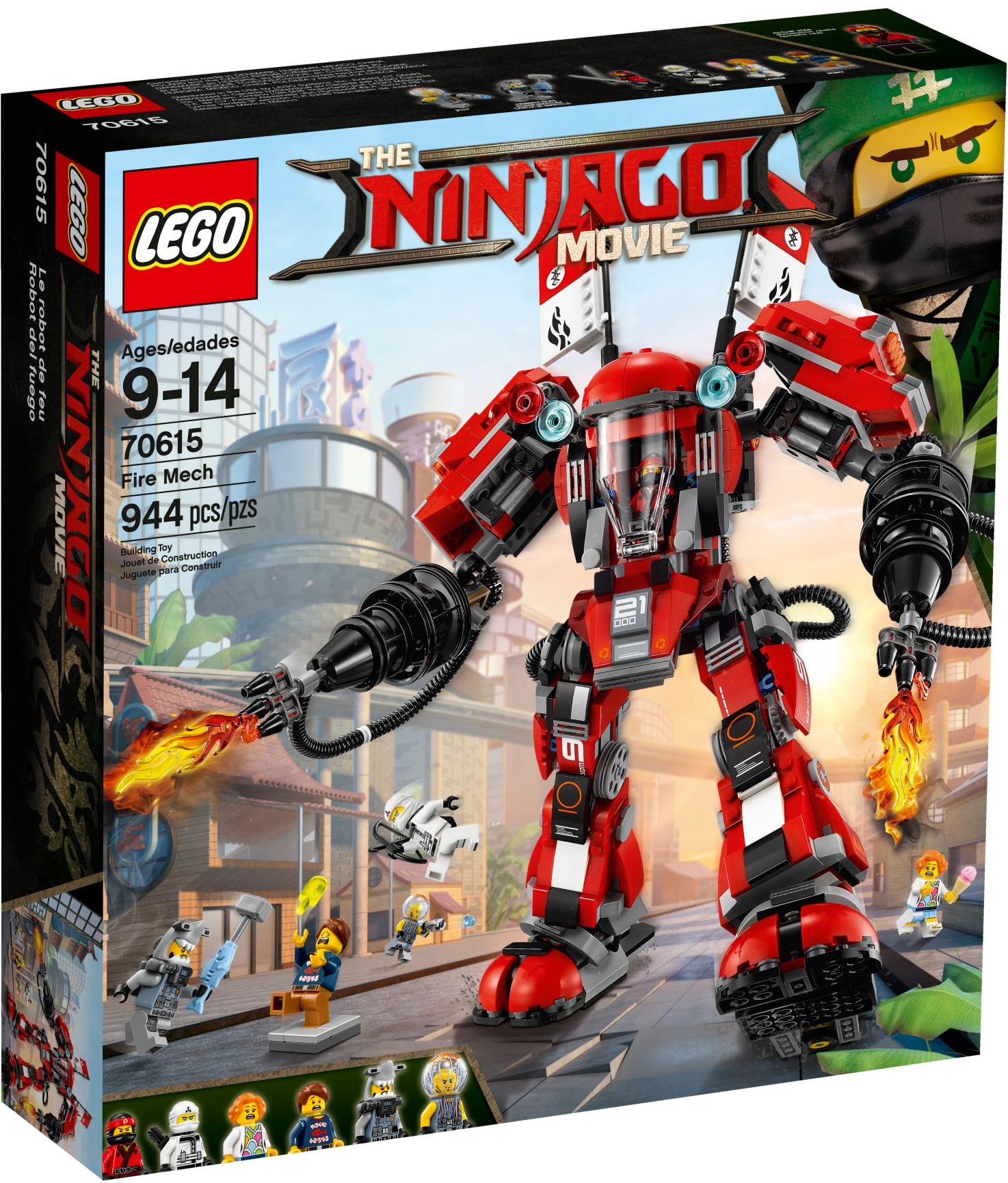 If LEGO fans have to agree on anything about 2017, it is that this year has been the Year of the LEGO Movies.
Don't believe me? Just about one-fourth of the entire LEGO product range this year focused on tie-in items, whether plastic or gear, for their two new spinoff movies: The LEGO Batman Movie and The LEGO NINJAGO Movie. While both are great, the latter of the two was slightly more successful, in my opinion, with both the film itself and its accompanying sets.
Take 70618 Destiny's Bounty or the incredible 70620 NINJAGO City. Some smaller sets also worthy of mention are 70608 Master Falls and 70612 Green Ninja Mech Dragon. The minifigures are also fantastic and we can't forget those CMF ones, either. Whatever the subject matter, from sea creature mechs to simple street battles, the NINJAGO Movie line was the best LEGO had to offer in 2017.
---
Huw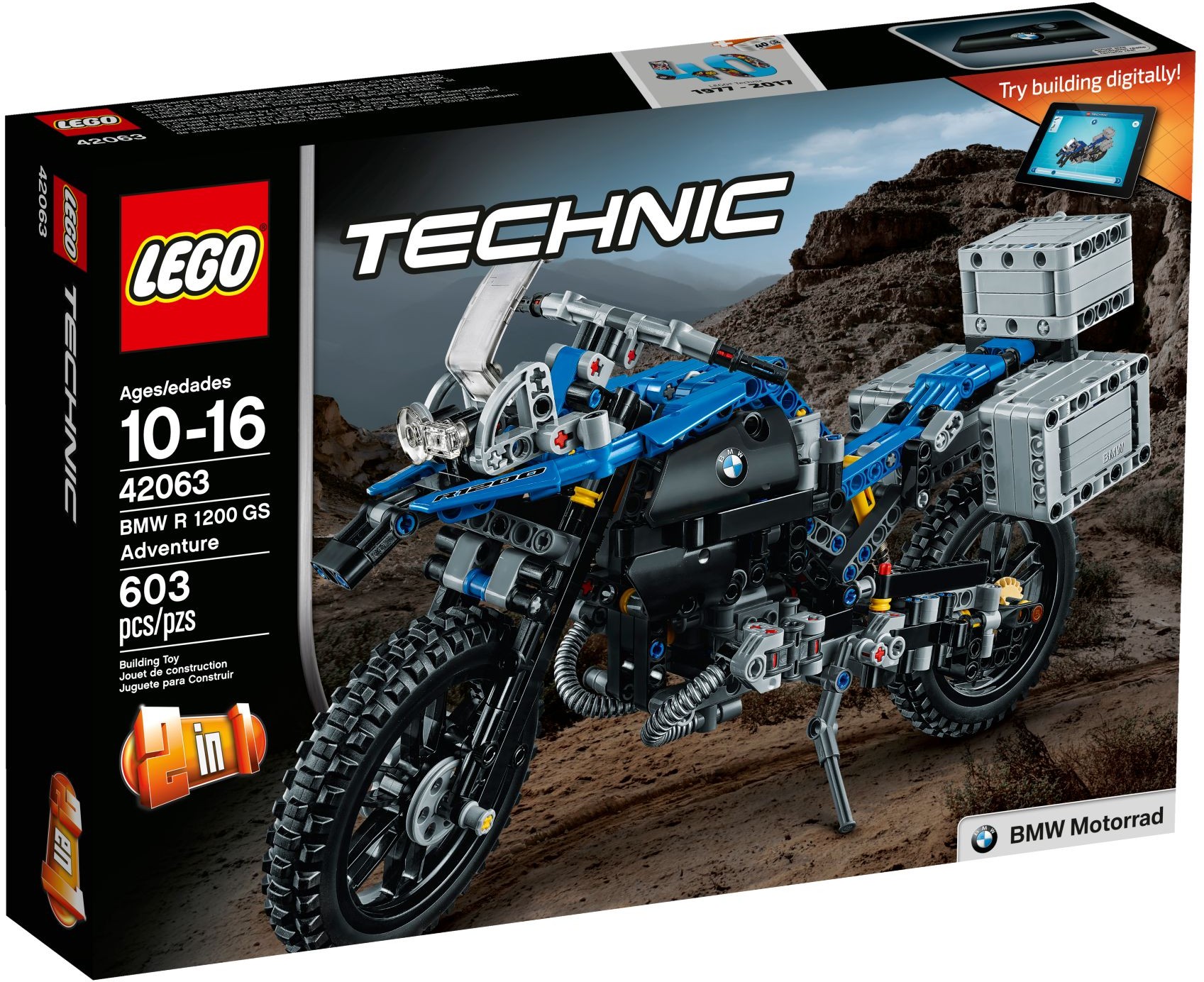 2017 was the 40th anniversary of the theme so we might have expected some exemplary sets in celebration. However, that did not come to pass and while there was nothing fundamentally wrong with this year's selection they did not compare favourably with last year's.
Nevertheless, I will still choose it as my theme of the year as it is my perennial favourite and there were a few highlights among the 13 sets released, in particular 42063 BMW R 1200 GS Adventure and 42064 Ocean Explorer.
---
What is your favourite theme of 2017? Let us know in the comments and check back later today for our favourite sets of the year.
Sponsored content