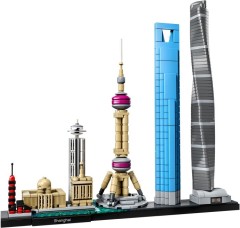 Over 30 LEGO product designers maintain BrickLists which document the sets and themes which they have worked on and these are frequently updated by their creators.
With a new wave of sets comes a flurry of activity on these BrickLists and you can view them all, including those which have been recently updated with sets released on the 1st of January, by following this link. Look out for design notes and information about the creative process shown alongside many sets.
If any LEGO designers are reading this and would be interested in providing lists of their work then we would be delighted to host them here on Brickset. Please contact us if you need any assistance in setting one up.
Sponsored content