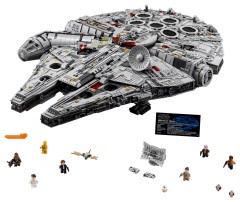 The Ultimate Collectors Series 75192 Millennium Falcon is now back in stock in the United States and Canada.
I suggest that if you have been waiting, try to get an order in as fast as possible! We all know it will be out of stock again very soon...
Good luck!
Update: The set is now out of stock again. We will let you know if and when this changes.
Sponsored content