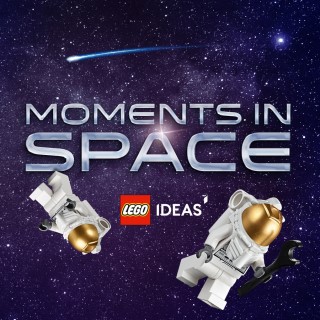 LEGO Ideas is holding another competition this month with the prize being, among other things, the opportunity to have your submission turned into a gift with purchase set:
"We're looking for the next exclusive LEGO Gift with Purchase set, for our LEGO Stores, LEGOLAND, LEGOLAND Discovery Centers as well as Shop.LEGO.com. We need your help. Show us your best small and mid-sized space designs in this contest and your entry has the opportunity to be adapted into a Gift with Purchase set in 2019!
"We invite you to show us your LEGO moment in space! Use your imagination to create the ultimate space model – make it as sci-fi or realistic as you wish, just stay within a base of 16 x 16 studs. One lucky winner has the chance to have their entry transformed into a new Gift with Purchase set, and will win a collection of past exclusive Gift with Purchase sets!
You have just 23 days to submit your entry. Find out how, and more about the prizes at LEGO Ideas.
Good luck -- and we'll be announcing the winners of our Star Wars competition in the next week or so.
Sponsored content