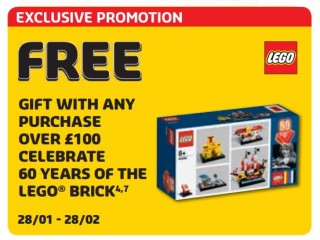 The January/February store calendar for the UK and Europe has now been published at stores.LEGO.com.
The main news for the period is that 40290 60 Years of the LEGO Brick will be available from 28th January to 28th February with purchases over £100/125€. This is the same date as it'll be available in the USA and Canada.
You can find out more about the set here.
Sponsored content