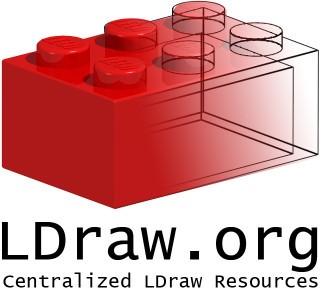 LDraw, the original LEGO CAD system, continues to receive parts library updates and the latest one has just been issued:
The 2018-01 LDraw Parts Update has been now been released. This adds 267 new files to the core library, including 171 new parts and 20 new primitives. This update also fixes some minor problems with the 2017-01 update issued in December 2017.

Thanks are of course due to all the part authors who created or corrected parts for this release, and to the reviewers who also play an important role in keeping files moving through the Parts Tracker.

You can preview the new parts in 2018-01 and download the zip file update or Windows install package. Alternatively you can use the LDView menu option File | Check for Library Updates... to install the update.


LDraw is an open standard for LEGO CAD programs that allow the user to create virtual LEGO models and scenes. You can use it to document models you have physically built, create building instructions just like LEGO, render 3D photo realistic images of your virtual models and even make animations.
Sponsored content