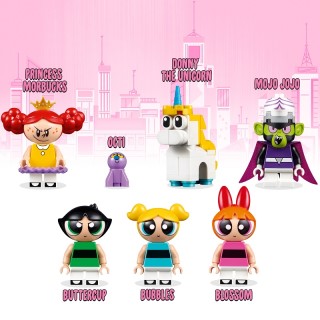 The Geekiary has published this image image showing seven Powerpuff Girls minifigures, which includes the hitherto unseen Princess Morbucks, Octi, Donny the Unicorn and Mojo Jojo.
They will be available in 41287 Bubbles Playground Showdown and 41288 Mojo Jojo Strikes which will be released in the summer.
News via The Brothers Brick.
Sponsored content