Firestar toys has just launched this cool new T-Shirt and matching mug and once again we are running a competition to win them.
Firestar is also offering a new minifig engraving service enabling you to customise selected designs with a name or message.
Find out more about this and how you can win the shirt and mug after the break.
---
About the engraved minifigures
The ultimate personalised gift for the LEGO fan in your life!
We do things a little differently to ensure a super sharp and crisp text that stays looking awesome!
Normally, engraving is produced on a blank LEGO part with acrylic paints rubbed in, so the text shows up. However, the paint will start to fade and chip, so the text will begin to look worn and eventually disappear.
Our idea is to digitally print a design first and then engrave over the top, so the LEGO colour shows through. This creates a super sharp finish which will never fade and always look amazing!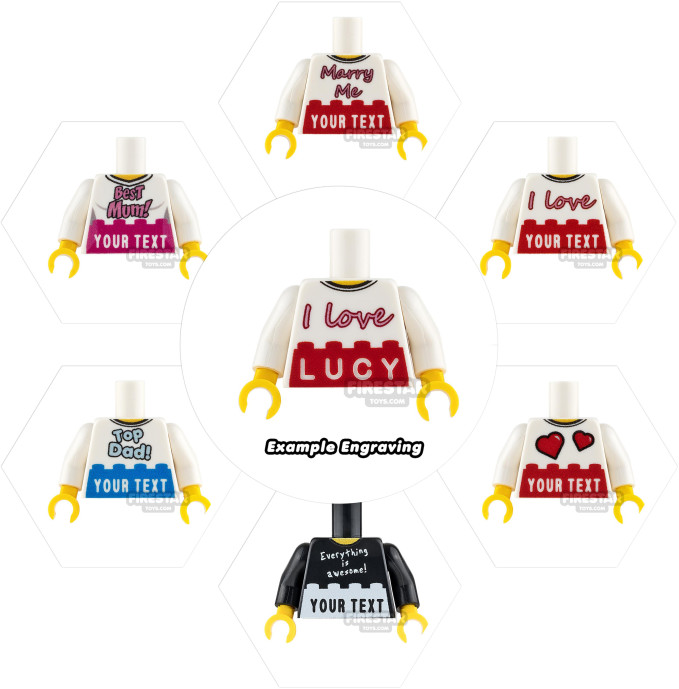 ---
How you can win
We'd love to hear your ideas for what torso designs -- suitable to have a name engraved under them -- we should produce next. So, to enter the competition simply comment on this article or the Facebook post and tell us your suggestion by Monday midnight.
The best two will win the prizes and have their designs turned into products.
Good luck!