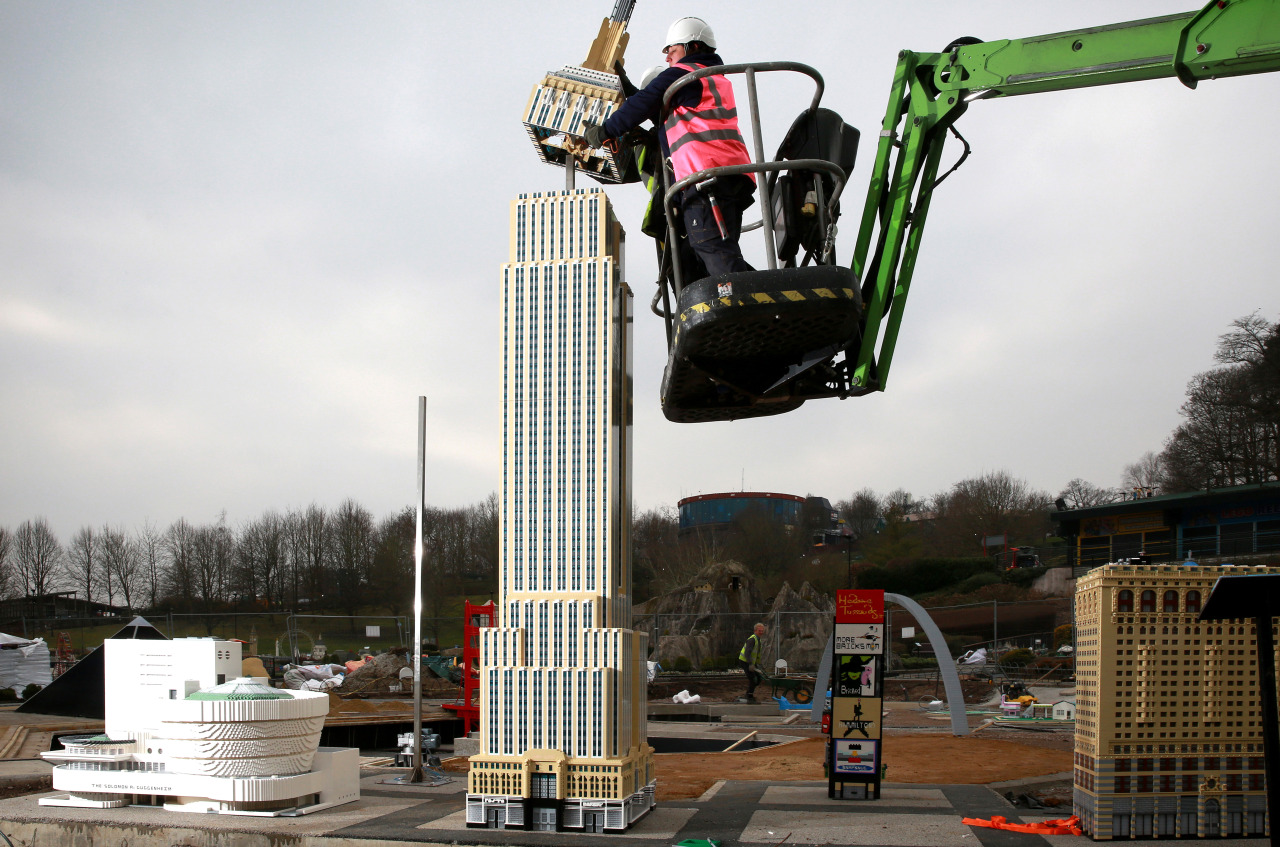 Work is underway at LEGOLAND Windsor on a new USA segment in miniland and yesterday the finishing touches were made to the model of the Empire State Building. Here's the press release:
The LEGOLAND Windsor Resort's talented Model Makers put the finishing touches to its brand-new LEGO Empire State Building, ahead of the Resort's eagerly anticipated opening on 9 March 2018.
Standing at an impressive 4.4 metres tall, the Resort's Model Making team have spent 700 hours creating a miniature LEGO replica of New York's most iconic skyscraper, using 71,040 LEGO bricks. The staggering LEGO recreation is 100 times smaller than the real life building and was carefully lifted into position by LEGOLAND Model Makers using a cherry picker.
When the LEGOLAND Windsor Resort opens for 2018, little ones will be able to get a taste of the American dream as a miniature LEGO version of the USA comes to Miniland for the first time. World-famous American landmarks have been recreated from hundreds of thousands of LEGO bricks, including the 2.7 metre tall Statue of Liberty; which completes the marvellous New York cityscape. As well as an epic journey along the famous Route 66, taking in Chicago and Arizona, eagle eyed guests will also spot tiny details along the way from Area 51 in Nevada to Cloud Gate in Chicago.
The American scene joins other world-famous landmarks from around the world set to join Miniland this year; including the majestic Taj Mahal (Agra), St. Basil's Cathedral (Moscow), the Sydney Opera House (Sydney) and the Forbidden City (Beijing).
Miniland is one of the most popular attractions at LEGOLAND Windsor Resort that features 12 scenes created from over 40 million individual LEGO bricks.
Miniland's Empire State Building stands at an impressive 4.4 metres tall, 100 times smaller than the real thing
New York's most iconic skyscraper has been built using 71,040 LEGO bricks
If you stacked every brick in the Empire State on top of each other it would be over 648m tall, that is 1.5x the real thing OR 432 New York Taxis stacked on top of each other
Sponsored content