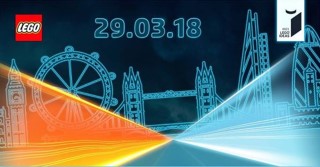 BrickBros UK, the creators of 21314 TRON: Legacy Lightcycle, will soon be attending a signing event at the Leicester Square LEGO store in London on the 29th of March.
The event will begin at 4:00pm and is scheduled to end at 7:00pm, according to the listing on LEGO's Facebook page. Let us know if you are planning to attend in the comments below and perhaps some Brickset members will be able to meet up!
In addition, we will be publishing an interview with Drew and Tom from BrickBros UK in the next couple of weeks, so keep an eye on the Brickset homepage for that.
Sponsored content