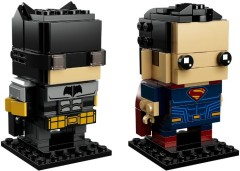 The May store calendar for US brand stores has been published and you can see it over at The Brick Fan.
In addition to details about the offers over the May the Fourth weekend it also reveals this new BrickHeadz set, 41610 Tactical Batman & Superman, and states that VIPs will have early access to two sets from May 16th. One of them is likely to be the Technic Bugatti Chiron and the other is presumably something that's not been revealed yet...
Meanwhile, LEGO has released images of the April Star Wars sets including the hitherto unseen set 75210 Moloch's Landspeeder.
Sponsored content