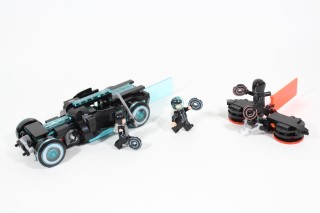 BrickBros UK, the fan designers of the recent 21314 TRON: Legacy, are widely known for their brilliant alternative models, all of which use the pieces from official sets in incredibly creative ways.
Naturally, Drew and Tom have recently turned their attention to building something from the parts in the latest LEGO Ideas set, creating the Light Racer! This vehicle takes inspiration from the Light Runner seen in TRON: Legacy and looks to me like a hot rod variant of the car.
You can take a closer look at their creation and find out how to build it in the video below...
Have you ever tried building your own alternative model using only the parts from a single set? Let us know in the comments.
Sponsored content