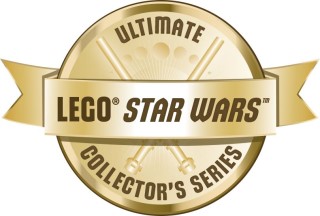 31 Ultimate Collector Series sets have been released since 2000 and just four of those are based upon the Prequel Trilogy. This is perhaps unsurprising given the greater popularity of the Original Trilogy and I think most Star Wars fans would agree that many Original Trilogy vehicles are more immediately recognisable than those from the Prequels.
However, that does not negate the possibility of further UCS sets which take inspiration from the Prequel Trilogy. I believe there are several vehicles and locations that may be suitable for such sets and we are going to discuss a selection of those potential future models today.
---
Sebulba's Podracer
Military craft are particularly prominent within the Star Wars universe and they have dominated the Ultimate Collector Series range thus far, as one might expect. An Ultimate Collector Series Podracer would therefore make a welcome change and has the potential to be a thoroughly impressive display model in my opinion, perhaps including some of Sebulba's hidden weaponry as well as adjustable air brakes.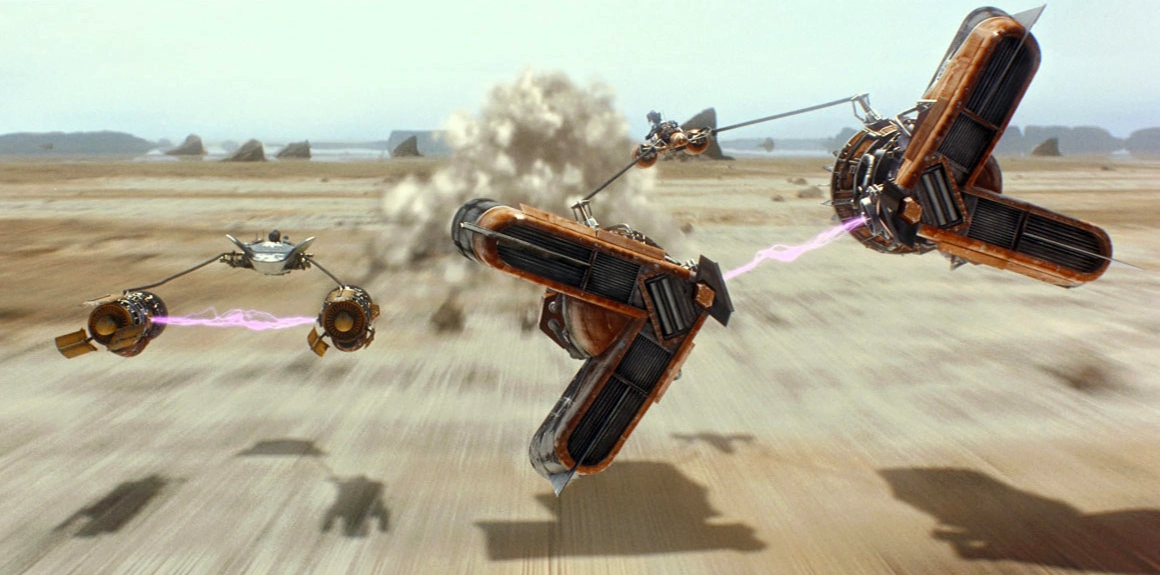 Anakin Skywalker's racer occupies a lot more screen time than that piloted by Sebulba and would look magnificent at UCS scale but I think the orange and black vehicle is better known so may be a more appealing prospect on the whole. Alternatively, we could see a twin pack containing both vehicles which would be interesting, although a set of that size might be prohibitively expensive.
It is difficult to assess the likelihood of any Prequel Trilogy Ultimate Collector Series set as we have few examples on which to base speculation. However, I do think that a UCS version of Sebulba's Podracer is a reasonably strong possibility as it is immediately recognisable and would be a perfect set to celebrate the twentieth anniversary of Star Wars Episode I: The Phantom Menace next year.
Naboo N-1 Starfighter
10026 Special Edition Naboo Starfighter is the only previous Ultimate Collector Series set based upon The Phantom Menace but is a notable outlier within the range, being designed at minifigure scale and containing just 187 pieces! Interesting though that smaller model might be, I think this elegant craft is worthy of a much larger set, perhaps akin to 10240 Red Five X-wing Starfighter in size.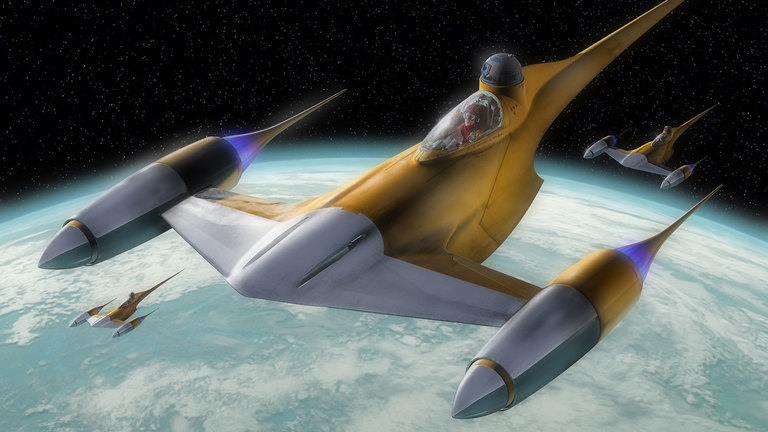 Constructing an N-1 Starfighter at that scale would allow the designer to make significant improvements over recent minifigure-scale renditions, none of which have precisely captured the vehicle's unique shape. In addition, a bright yellow Ultimate Collector Series model would really stand out on display beside existing UCS sets and it could be released in 2019 to celebrate the twentieth anniversary of Episode I, much like Sebulba's Podracer.
Even so, I doubt that we will ever see an Ultimate Collector Series Naboo N-1 Starfighter. It is certainly a popular craft from the Prequel Trilogy but would probably cost around £169.99 or $199.99 if designed at a similar scale to 10240 Red Five X-wing Starfighter. I find it difficult to believe that very many people would be willing to spend that much on a model of the N-1, although a slightly smaller set is possible.
Geonosis Arena
Whether or not one believes this should be the case, recent examples have demonstrated that not all Ultimate Collector Series sets are large scale models of popular vehicles. Some instead depict famed locations from across the saga. The vast Petranaki Arena on Geonosis forms an integral part of Star Wars Episode II: Attack of the Clones but has not yet appeared in an official set and might be best represented by a UCS model.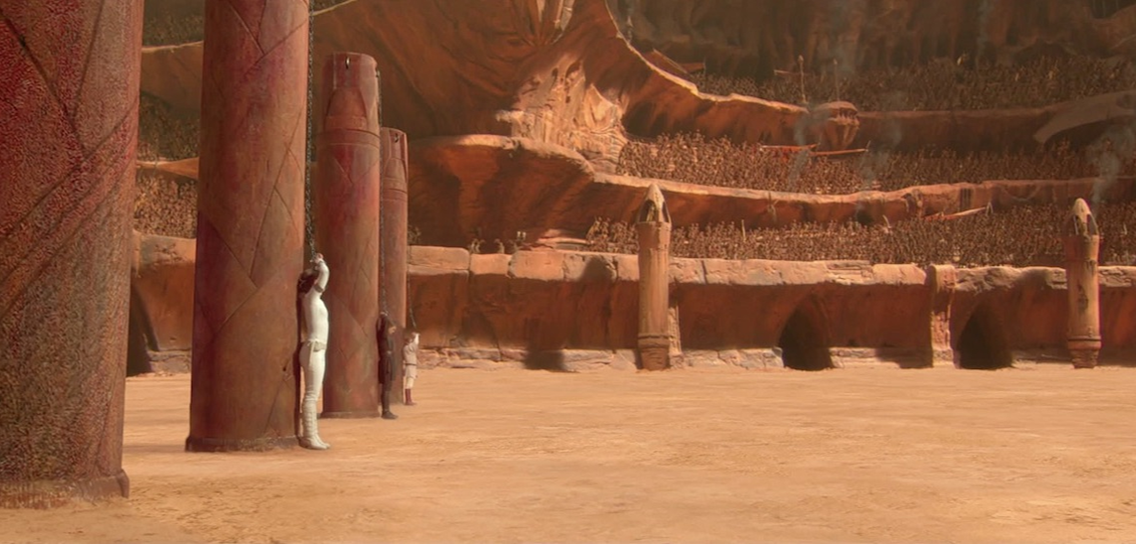 We know that LEGO has considered producing a set based upon the Petranaki Arena in the past as sketch models of the Reek and the Acklay were on display at a Star Wars Weekend event in 2005. It therefore seems highly likely that we will see an official Petranaki Arena set at some point in the future and an Ultimate Collector Series model could capture the sheer scale of the arena far more effectively than a standard retail set. It could also include all the minifigures necessary rather than compromising by omitting certain characters.
However, I think a set based upon the Petranaki Arena is more likely to appeal to younger Star Wars fans than adults and an expensive UCS model might not be appropriate for that audience. Sets such as 75098 Assault on Hoth have demonstrated that LEGO is sometimes willing to produce prodigious play sets which demand a high price but I expect they would be reluctant to repeat that in the near future, particularly with a subject from the Prequel Trilogy.
Venator-class Star Destroyer
Many fans have been requesting an updated rendition of 10030 Imperial Star Destroyer in recent years. This is unsurprising as more than a decade has passed since the original set was released and the Imperial vessel remains as popular today as it was in 2002. Its predecessor from the Clone Wars era has also become very well known and I wonder whether a Venator-class Star Destroyer might be worthy of an Ultimate Collector Series model, much like the Imperial-class capital ship.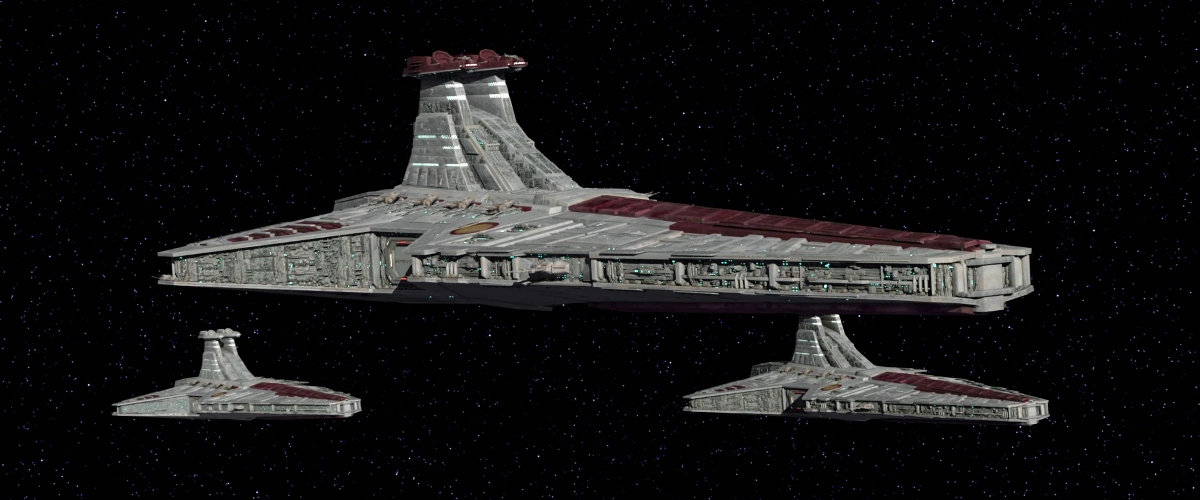 Such a set could include far greater detail than 8039 Venator-class Republic Attack Cruiser as well as removable hull panels for accessing the interior, following the example of 10221 Super Star Destroyer. Unfortunately, such impressive detail would certainly come with a matching price and I doubt that many LEGO Star Wars fans would be willing to pay as much for a UCS Venator-class Star Destroyer as they might for the Original Trilogy craft.
I believe the likelihood of a UCS Venator-class Star Destroyer is low at the moment. The set may be prohibitively expensive and would almost certainly not be released while an Imperial-class Star Destroyer was available at a similar scale. That seems like a strong possibility within the next few years, greatly reducing the chances of a Venator-class model.
Eta-2 Actis-class Light Interceptor
10215 Obi-Wan's Jedi Starfighter is based upon the Delta-7 Aethersprite-class Light Interceptor from Star Wars Episode II: Attack of the Clones. Unfortunately, the set did not perform well at retail when it was released in 2010, despite being an impressive rendition of the vehicle and costing less than most other Ultimate Collector Series products. Such a poor performance may preclude the possibility of another Jedi Starfighter.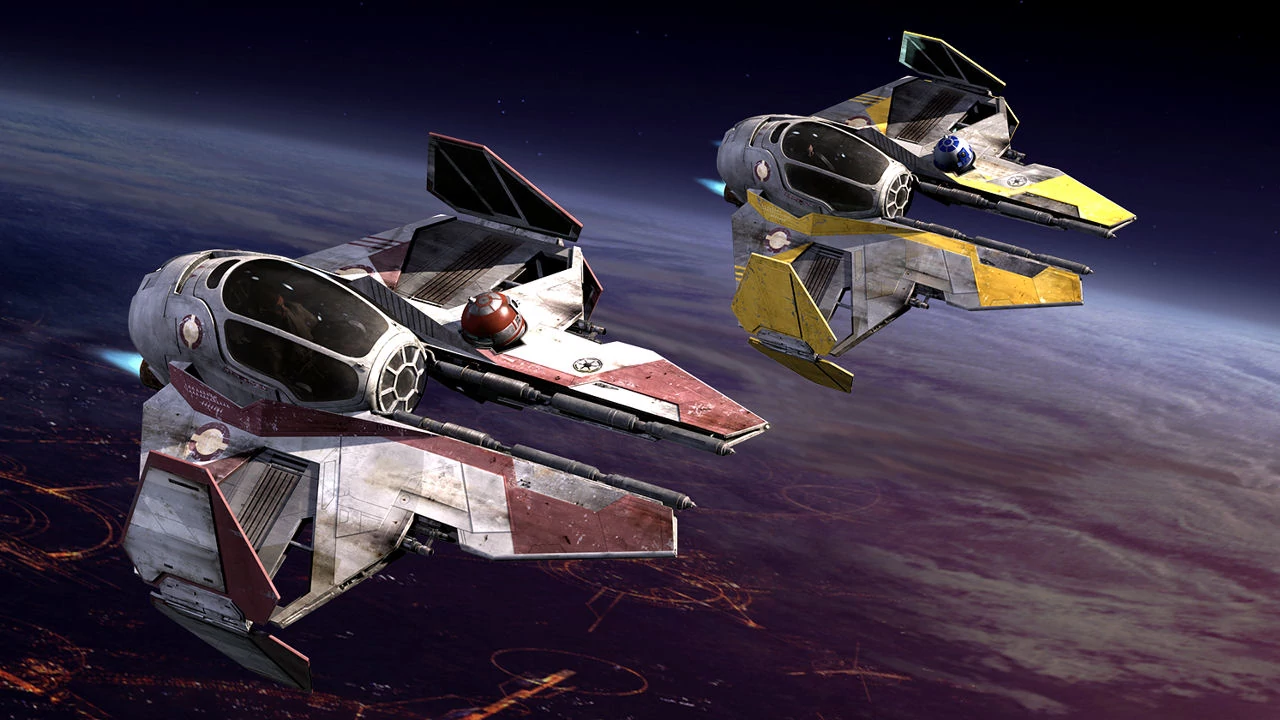 That having been said, I still believe a UCS Eta-2 Actis-class Light Interceptor would have considerable potential. Not only is the Eta-2 more attractive than its predecessor, in my opinion, but Anakin's yellow starfighter would stand out beautifully on display, much like the Naboo N-1 Starfighter. The adjustable radiator wings could be a lot of fun too.
Ultimately, the chances of an Ultimate Collector Series Eta-2 Actis-class Light Interceptor appear slim following 10215 Obi-Wan's Jedi Starfighter. Even so, I think this vehicle would be perfectly suited to a detailed UCS model and a relatively inexpensive set, costing around £89.99 or $99.99, might exceed expectations.
Invisible Hand
Several different kinds of capital ship make up the Separatist fleet and each one includes a number of unique design features that would be ideal for an interesting Ultimate Collector Series model. However, General Grievous' Providence-class Dreadnought, the Invisible Hand, is by far the most prominent of those vessels in Star Wars Episode III: Revenge of the Sith so seems more worthy of a UCS model than other Separatist craft.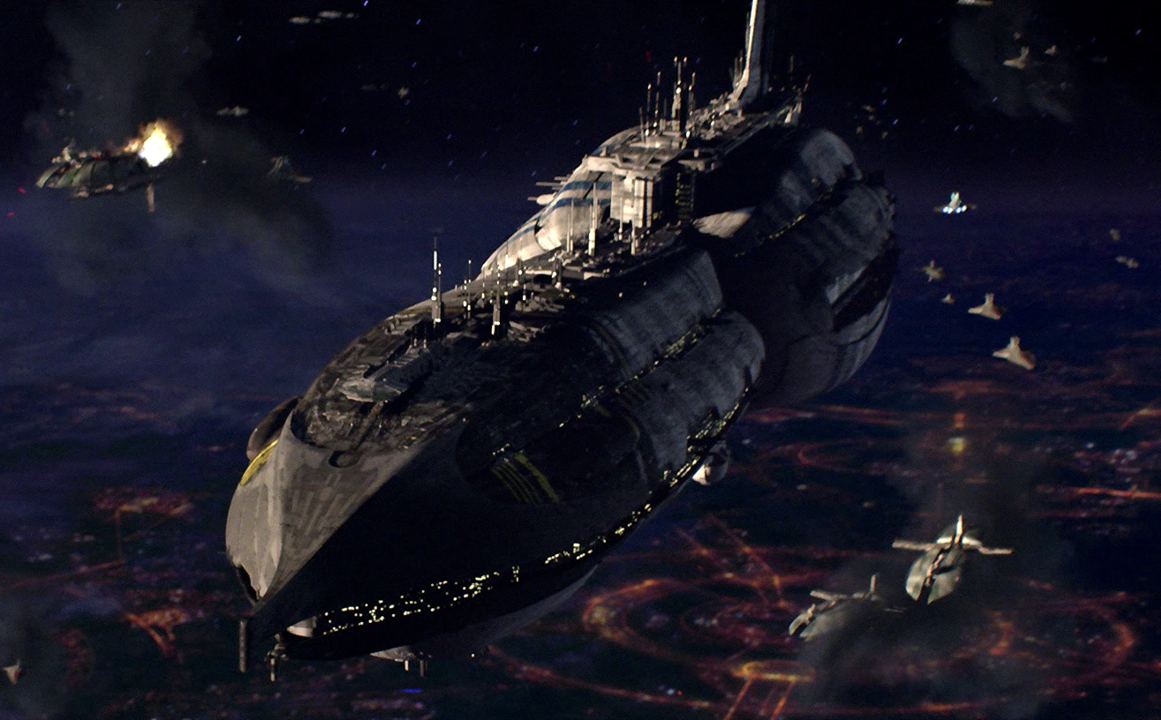 A great deal of action takes place on board the Invisible Hand during the opening scenes of Revenge of the Sith. An Ultimate Collector Series model could therefore combine features of 10030 Imperial Star Destroyer with those of 75159 Death Star, presenting an attractive exterior for display while also including some interior space where one could place minifigures.
Excellent though such a set may be, I am sceptical that the Providence-class Dreadnought is sufficiently popular to justify a model of an appropriate size. It occupies significant screen time during Episode III but would probably necessitate a higher price than most people would be willing to pay if designed to the standard of 10030 Imperial Star Destroyer.
Jedi Temple
The Jedi Temple on Coruscant appears throughout the entire Prequel Trilogy and would be very well-suited to an Ultimate Collector Series model in my opinion. A large UCS set based upon the temple could feature many of the rooms seen in the films along with an array of appealing minifigures, not unlike 75159 Death Star.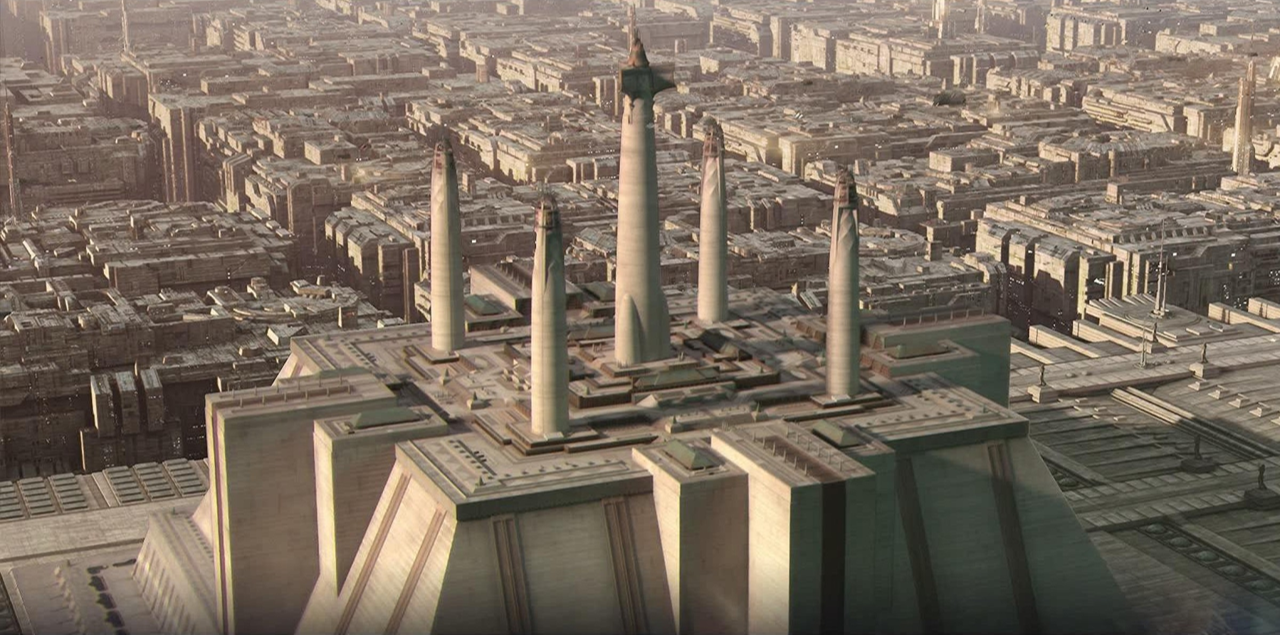 However, this similarity to 75159 Death Star also presents an issue as it may be difficult to design an Ultimate Collector Series rendition of the Jedi Temple which could be sold at a realistic price. The Death Star is incredibly well known so has proven popular, even at a price of £409.99 or $499.99. The Jedi Temple does not enjoy such renown and I cannot imagine that many people would be interested in a model costing anything like that much.
Nevertheless, the Jedi Temple is extremely prominent within the Prequel Trilogy and I think it would be difficult to adequately capture its splendour in anything other than a UCS model. It therefore seems quite likely that an Ultimate Collector Series model of the Jedi Temple will be released at some point, although it is difficult to envisage how such a set might be designed in order to avoid an exceptionally high price.
Clone Turbo Tank
Repulsorlift craft and walkers dominate ground combat within the Star Wars universe so the wheeled HAVw A6 Juggernaut, more commonly known as the Clone Turbo Tank, really stands out as unique! This intimidating vehicle has already been the subject of three large LEGO sets but I believe LEGO could improve upon those models quite significantly with an Ultimate Collector Series version of the Juggernaut.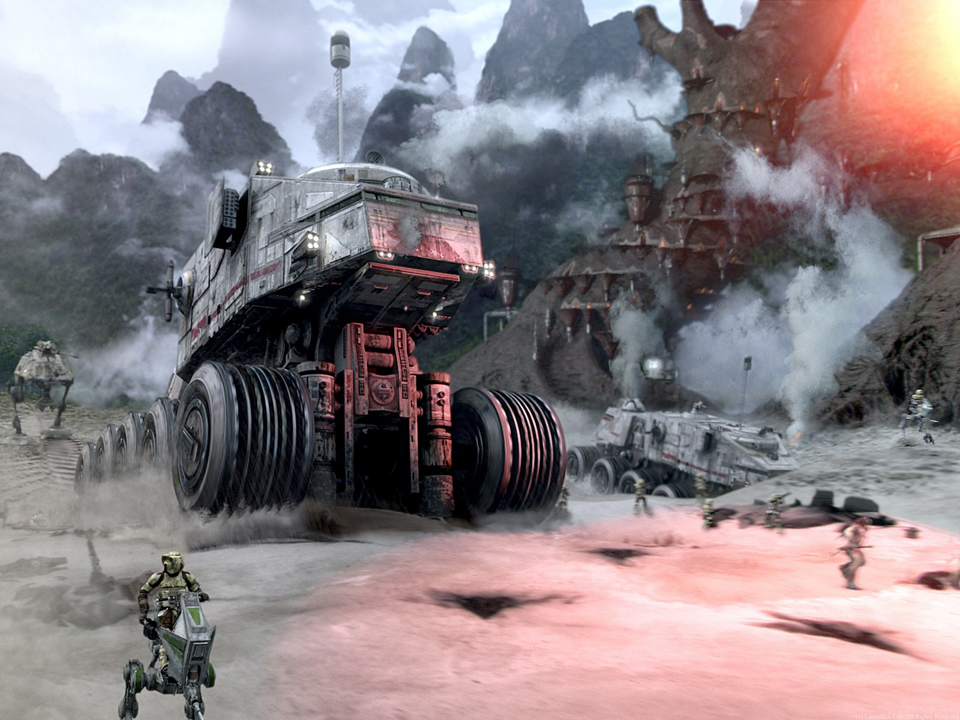 Not only could an Ultimate Collector Series Clone Turbo Tank capture the size of the vehicle in the movie but it might also include Power Functions, allowing you to drive the model around via remote control! That has the potential to be absolutely wonderful for play and would make a welcome change from other recent UCS sets.
Price is always a significant factor though and adding Power Functions to a set is frequently expensive. It therefore seems very unlikely that a remote control UCS Clone Turbo Tank could ever be released, especially given its limited screen time in the film.
---
What Prequel Trilogy vehicles and locations would you be most excited to see in an Ultimate Collector's Series set? Let us know in the comments.
This article series will continue with 'What's Missing? Ultimate Collector's Series - The Sequel Trilogy' in the next couple of weeks.
Sponsored content