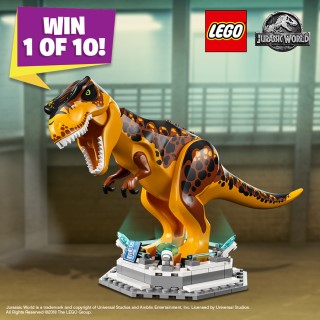 Ten copies of the exclusive 4000031 T. rex are being given away by Smyths Toys this week, in celebration of Jurassic World: Fallen Kingdom arriving in cinemas.
A Facebook account is required to enter the draw and it is only open to those in the UK and Ireland. The contest will close at 11:45pm on the 9th of June so don't delay if you are planning to enter!
News via BricksFanz.
Sponsored content