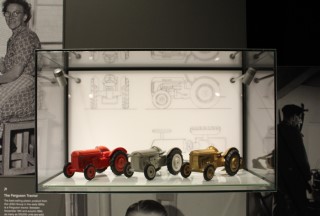 Here is part two of Brickset member Fuddruckus' 2018 Inside Tour report...
Back-tracking a bit to earlier in day two, the tour of the factory was absolutely incredible. I have seen it in documentaries and pictures, and as someone who works with cameras and video for a living, I must say that viewing the moulding machines on a screen does not do them justice.
It is a stunning scene, and my words simply cannot convey the magnitude of the enormous operation. As with many of our other stops, the Inside Tour crew provided us with mementos of the factory visit. They truly have thought through just about every facet of the extraordinary experience.
By virtue of our Inside Tour finishing on June 1, Astrid arranged for us to attend the big reveal of the Technic Bugatti Chiron inside LEGO House. Huw, Chris (CapnRex101), and many other LEGO fan media members were in attendance for the event, which was also coordinated by Astrid. It was a treat to be present for something many of us would have watched online at some point that day. After its conclusion, we had guided tours of LEGO House before making our way to a special room where Steen Sig Andersen awaited us with the much-anticipated 2018 LEGO Inside Tour exclusive set. It is incredible, and deserving of its own article.
TRAVEL TIP: Take boxes and bubble wrap inside your luggage, and anticipate what might go in each box. Through some BrickLink and Internet sleuthing, I found box dimensions for three of the past six Inside Tour sets, and they were all the same: 31 x 23 x 7 cm. Sure enough, the 2018 set was that size, and Steen told me that a consistent box shape was determined several years ago. The 1AD box used by Amazon is 34 x 24 x 9 cm, which is the perfect size to fully protect an Inside Tour set carefully packaged with standard bubble-wrap.
We spent the rest of the afternoon enjoying the many activities at LEGO House before heading to the airport. Several of us were on the same flight as Huw and Chris, as well as James from Jedi News. Exhibiting the same generosity with time as the LEGO team, Huw and Chris graciously visited with my wife and I following the first evening of the Inside Tour. It was a pleasure spending time with them, talking about various aspects of the LEGO universe, and Huw was kind enough to bring me a Brickset shirt which I proudly wore during day two. I am honored that he asked me to write this piece for the website.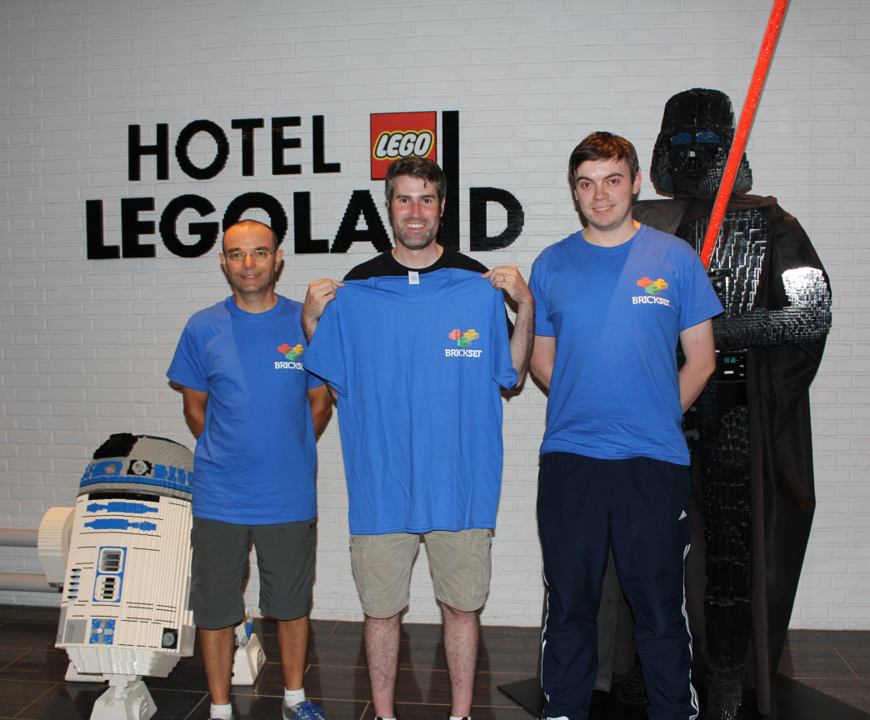 I hope this report has piqued your interest in participating in an Inside Tour if you were still on the fence. As I stated earlier, it is an expensive experience, but when you factor in all of the LEGO products you receive, the Hotel LEGOLAND accommodations with meals, and the once-in-a-lifetime access to designers and facilities, I believe it is worth the price.
If you have applied and received rejection emails, I encourage you to be patient and continue to try. It took one of my new friends seven years of waiting. The LEGO staff is aware of and gives consideration to repeat applicants still hoping for a golden ticket email. I feel incredibly lucky to have received this opportunity--almost as lucky as I am to have found a woman who not only agreed to marry me, but also agreed to make the Inside Tour our honeymoon. Within our first two weeks of dating, I told her that she needed to know that I played with LEGO. She said that was fine, and soon afterwards her love of R2-D2 led to the purchase of 10225 R2-D2. She became hooked, and getting 75192 was her decision, not mine!
The final portion of the Inside Tour was a survey which asked for positive and negative feedback. My one criticism--which several others on the tour also identified--involves checking in to and out of the hotel. Those of us who chose not to stay at Hotel LEGOLAND the night before the tour had to wait until the first day's afternoon break to check in, which was the only hour of the day people could go to LEGOLAND before it closed. We also had to check out before breakfast on the last day. There was a room in which we could leave our luggage, and fortunately none of our bags went missing, but hopefully future Inside Tours will allow for morning and evening arrangements so participants don't lose time in the park or at LEGO House.
I want to conclude by acknowledging four particular people: Astrid Müller, Dennis Werner, Line Frese Andersen, and Gitte Cort (who is getting married this weekend!). They were our hosts for the whole of the Inside Tour and deserve praise and plaudits as long as this essay.
Sponsored content