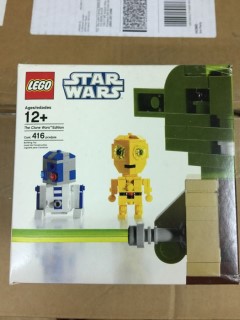 Catawiki recently made some changes to its affiliate platform and product feed which prevented us from easily displaying items in the current LEGO auction and highlighting noteworthy ones here. The changes have now been completed so we can once again do so.
So, here's my pick of the lots for this week:
You can view every lot in the auction on our Catawiki page and if you have items to sell, take a look at the guide to selling LEGO at Catawiki to find out how to get your items listed.
Sponsored content