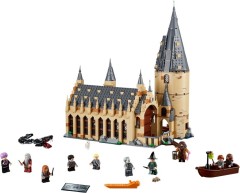 Harry Potter, Hermione Granger, Ron Weasley and their Hogwarts friends and enemies come back to brick form with a whole new wave of sets based on Years 1-3. Those living in the United States can now get their hands on the sets at shop.LEGO.com, Brand Stores, and more.
In Canada, Europe and other territories, fans will have to wait until August to find the main minifig-scale lineup in stores, unfortunately - as well as the worldwide release of the CMF series.
Please help support Brickset by buying using our affiliate link. Thanks, and happy building!
Sponsored content