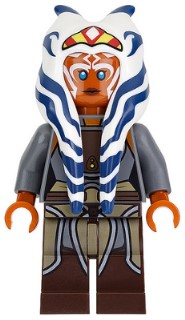 The LEGO minifigure is celebrating its fortieth anniversary in 2018. We therefore invited Brickset members to submit their favourite minifigure in preparation for a poll that will determine the most popular minifigure ever released! More than 650 members gave a response, nominating characters from across LEGO's history and a broad range of different themes.
No theme proved more popular than Star Wars, hence our second semi-final poll is focused entirely upon minifigures from a galaxy far, far away. The three figures which receive the most votes will proceed to a final poll, joining those from three other categories.
Submit your vote after the break...