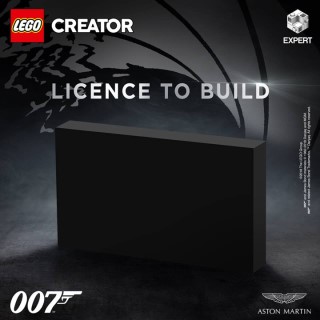 LEGO has published another teaser image for an upcoming James Bond set on Twitter, confirming that it will form part of the Creator Expert theme. Several recent quotations posted on both LEGO's and James Bond's official Twitter accounts have strongly suggested that this set will be an Aston Martin DB5.
Furthermore, a 'top secret' event will be taking place at the Leicester Square LEGO store in London on the 18th of July, running between 10:07am and 1:00pm. This will involve a signing with the designers of the upcoming set and Brickset will definitely be in attendance so let us know in the comments if you are planning to visit as well.
There is certainly a great deal of potential for interesting functions in a LEGO Aston Martin DB5. What would you like to see in such a set?